Update: In an email statement to VesselFinder, the manager of the Ceilo Di Milano, d'Amico, refuses to have any knowledge of such disputes.
"d'Amico Societa di Navigazione SpA (d'Amico), managers of the Italian flagged 40,087 dwt oil products tanker " Cielo di Milano", report that the vessel is currently in international waters off Wilhelmshaven, Germany awaiting orders for discharge of a cargo of 13,299 MT of light crude oil loaded in Ghana on March 25 2015.

The vessel is carrying the aforementioned cargo on account of third party charterers. d'Amico is not aware of any arrest proceedings that have been issued in relation to the vessel despite news reports to that effect. Those reports also suggest that the cargo on board the vessel may be the subject of a dispute between various parties in Ghana," was said in the statement.
The International Police in Germany has intercepted an oil tanker MT Ceilo Di Milano for carrying alleged stolen crude from Saltpond Offshore oil field, reported Ghana News Agency (GNA) on Wednesday, July 1.
As stated by the media, General Shipping & Trading Services Ltd (GSTS) acting per its Chief Executive Officer (CEO), Justice Asare, took out 24,332 barrels from the Saltpond Producing Company Limited (SOPCL), valued at $1,237,647, through Imperial Energy Ventures Limited of Accra.
Asare commented that the publication by Ghana News Agency (GNA) was "a personal vendetta against him by the CEO of Saltpond Offshore oil field, Quincy Sintim Aboagye."
GSTS has denied stealing oil from Saltpond Offshore oil field and insisted that claims that its vessel has been arrested in Germany are also "false."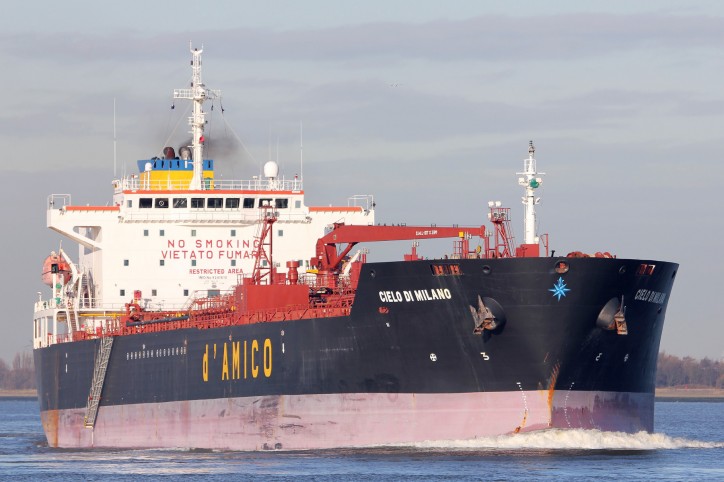 Image: Hannes van Rijn
In an interview the GSTS' CEO said that Saltpond Offshore oil field "owes his company about $700,000, but Sintim Aboagye is using people he knows in the media to tarnish his image."
According to the initial arrangement, the MT Ceilo Di Milano was to set sail only after full payment had been made through letters of credit.
*****

However, Asare managed to sail the vessel out of the territorial waters of Ghana with the crude having used "spurious documentation to enable the vessel to leave Ghana, albeit, unlawfully".
The correspondence said:
"There has been an issue of forgery of documentation or uttering forged documents as well as the issue of stolen crude from Ghana. It is to be noted that Ghana National Petroleum Company is also a shareholder of Saltpond Offshore Producing Company and the crude was taken out thus involves the swindling of the …Government as well".
The documentation, therefore, appealed to the Director- General to appeal to his counterpart in Germany "to intervene in order to arrest the vessel and to halt the discharge of the stolen crude".
In the interview, commenting the case Asare told that he has documents to prove that he made all necessary payments before the vessel sailed.
He also clarified his vessel has not been arrested in German but rather "going through the necessary processes in order to berth."