Ardmore Shipping Corporation has announced the delivery of their newest fleet addition – the Eco-design IMO 3 tanker Ardmore Seafox.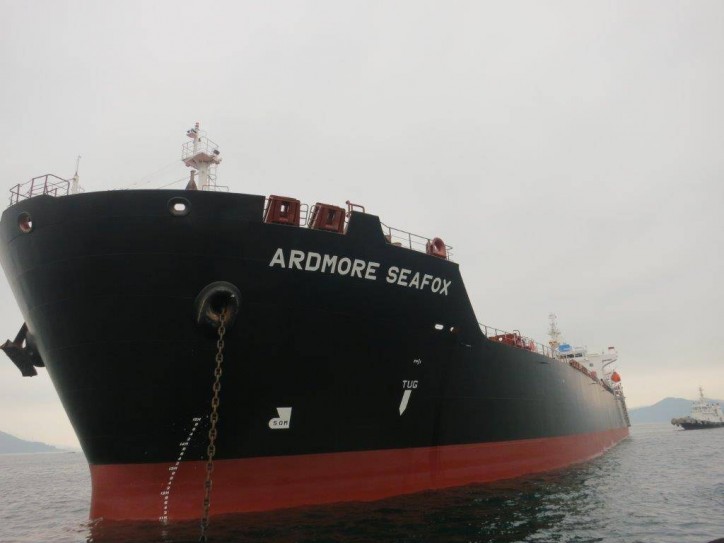 Photo: Ardmore Shipping Corporation
The company took the delivery of the 50,300-DWT vessel on June 25.
Having been built at Korea's SPP Shipbuilding Co., Ltd Sacheon Shipyard, the Ardmore Seafox is the second, out of four, newbuilds scheduled to be delivered to the company during this year. On May 26, Ardmore took the Ardmore Sealion.
Ardmore CEO Anthony Gurnee commented the delivery of Ardmore Seafox:
"We are delighted to welcome the Ardmore Seafox to our rapidly expanding operating fleet during a time when the charter market for modern MR product and chemical tankers remains at multi-year highs. We thank SPP Shipbuilding for their hard work in constructing this high-quality vessel, and we look forward to taking delivery of a further four vessels scheduled for delivery under our newbuilding program this year."
Currently the fleet of Ardmore comprises 20 vessel with total tonnage estimated to 819,519 DWT.