An incident with the NYK Olympus blocked the Elbe for a few hours on the evening of July 3.
The 335-meter containership was just left the CTA in Hamburg when its fuel line broke causing engine blackout around 9 pm local time. The crew anchored the vessel at buoy 116 off Grünendeich and then turned it around at 180 degrees.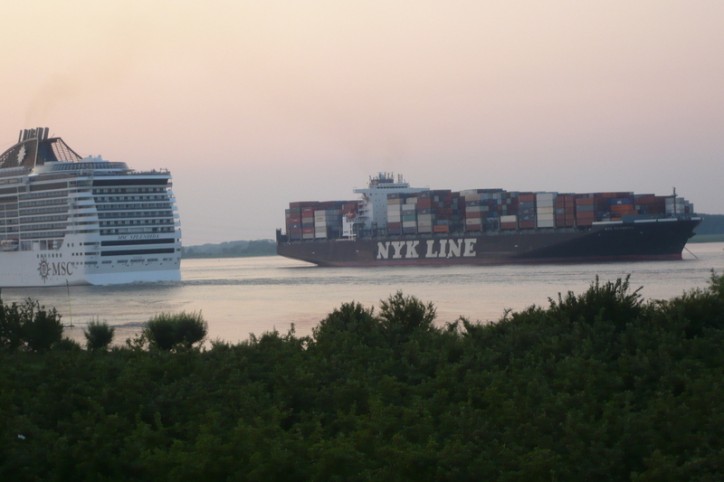 Photo: tageblatt.de
The maneuver forced MSC Splendida to stop off the Lühe berth.
Having been taken under tow by SD Dolphin and ZP Bulldog, NYK Olympus was successfully moored in Finkenwerder two and a half hours later.