Ro-ro cargo vessel TABA capsized and sank some 20 nautical miles from Safaga (Egypt) in the Red sea shortly after leaving the port on July 5. The vessel was bound for Dhiba, Saudi Arabia.
The Red Sea Ports Authority informed that all 37 people on board, passengers and crew, were rescued from the sinking ship by Egyptian rescue teams of the local Naval forces.
At the time of the incident, the ship was loaded wirh 43 cargo trucks. All of the passengers were Egyptian except for two; a Sudanese and a Lebanese.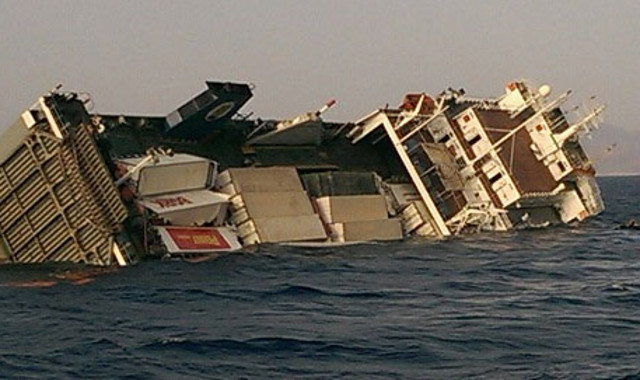 Image by CairoPost
The teams were dispatched at the incident location by the Safaga Naval Base, which have received earlier a distress signal from the ship.
Officials reports about 9 injured people, three crew members with fractures and six passengers with light injuries.
Abd ElReheem Mustafa, the port's authority spokesperson stated that the most probable cause for the ship listing was improper loading. He said most of the trucks were loaded on one side of the vessel than on the other, which made the vessel to lose balance and soon afterwards to sink. There is ongoing further investigation into the incident.
TABA is Egypt-flagged 3,133 dwt ro-ro cargo ship, built in 1985 and managed by Lebanon-based SeaChart Marine.