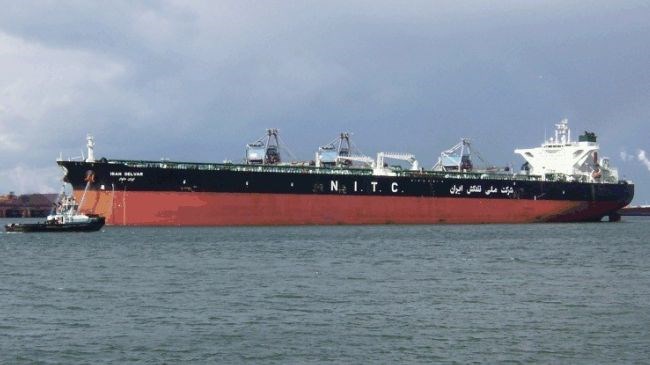 Iran has in its possession 42 very large crude carriers (VLCCs) with each caving a carrying capacity of 2 million oil barrels, according to the National Iranian Tanker Company (NITC).
NITC recently made an announcement that its navy currently has a total of 42 super-tanker vessels with VLCCs. The company has purchased 20 oil tanker vessels from China over the course of the past two and a half years.
"There is not a single company in the world to own so many VLCCs," commented Nasrollah Sardashti, commercial director for NITC.
Fifteen carrier vessels in total were bought over the course of the past few years and have now successfully joined the ranks of the fleet and are ready to take LPG cargoes to their respective clients, as said by the deputy petroleum minister of Iran regarding strategic affairs, Mohammad Souri.
"By adding these ships, LPG shipment capacity has increased and export and maritime transportation constraints have been reduced to an excellent minimum," he further added.
Souri commented that the National Iranian Tanker Company has purchased five ships while the others were bought within the private sector.
According to various reports, the Iran-based shipping company's primary rivals like Japan's Nippon Yusen Kaisha, Mitsui O.S.K. Lines and the Belgium-based Euronav NV have all confirmed having fewer tankers at their disposal.
Following the purchase of one of the biggest crane vessels in the world for the purposes of installing giant oil and gas offshore rigs in the vicinity of the Persian Gulf along with the biggest floating oil storage unit (FSU) back in February, Iran has now successfully equipped itself with one of the world's most advanced and innovative oil tanker vessels.
The Deep Cleaner oil tanker is among the most advanced ships of its type when regarding the Middle East region and it comes featuring liquid nitrogen tankers and a permanently integrated nitrogen unit.
According to the National Iranian Oil Company's reports, the acidizing tanker which operates along the lines of the South Pars phase 16 development plan, has managed to increase phase 16 wells' oil production up to a record-breaking 2.5 times.