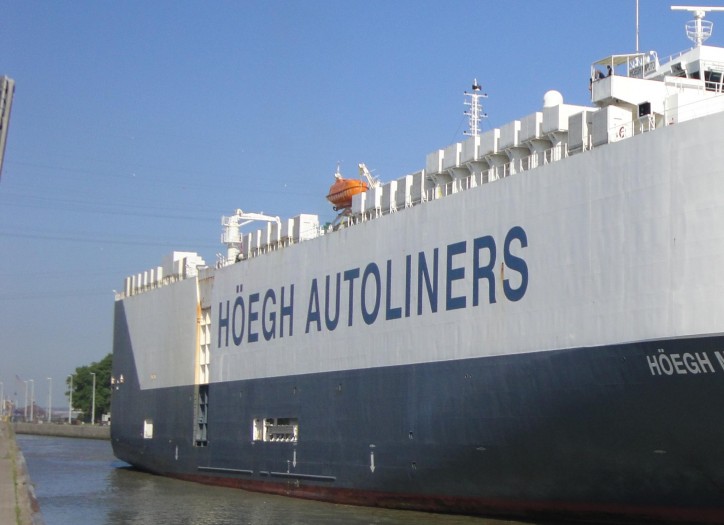 Hoegh Autoliners reported taking delivery of Hoegh Target, the biggest Pure Car and Truck Carrier (PCTC) vessel in the world. The vessel has a 71,400-square-meter deck and the capacity to carry 8,500 car equivalent units.
It serves as the first entry in a series of 6 Post Panamax ships that are to be in accordance with the firm's New Horizon design. Expectations for the other 5 PCTCs are to be delivered within the following 18 months.
The ship comes along with a higher door opening than the current vessels of the company, thus making it possible for cargo of up to a 6.5-meter height and a 12-meter width to be loaded onboard.
Given the extra ramp strength it is also possible to accommodate cargo with a weight of up to 375 tons over the stern ramp and one of respectively 22 tons over the side ramp.
Hoegh Target is going to be employed for services along the East Asia-Europe trade route.