Boskalis Westminster has been awarded a contract by the UK's Defence Infrastructure Organisation (DIO). The £31 million agreement provides capital dredging works on the Portsmouth harbour's approach channel.
The contract is in anticipation of the HMS Queen Elizabeth, the first Royal Navy's new aircraft carrier from the Queen Elizabeth Class (QEC). Having been scheduled for commission next year, HMS Queen Elizabeth will be the largest warships to be based at Portsmouth. The second vessel in the class, HMS Prince of Wales, is scheduled to be launched around 2017 and commissioned in 2020.
The contract with Boskalis is a part of a £100 million plan which includes jetty upgrades, navadis installation, design and production of specific for QEC gangways as well as high voltage power provision for vessels when berthed.
For the dredging works, which include deepening and widening of the inner harbour area and berthing pocket, Boskalis is to deploy medium sized trailing suction hopper dredgers and backhoe dredgers.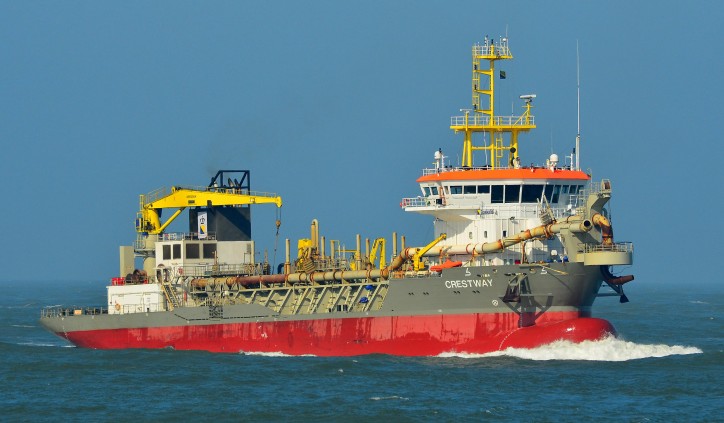 Photo: Arjan Elmendorp
Paul Simmonds,DIO project manager, commented:
"DIO has worked closely with our Royal Navy customers to ensure this work will be carried out in the most cost effective way, taking into account the local marine environment without impacting on the existing operations at Her Majesty's Naval Base Portsmouth. This is a good example of DIO delivering for defence."
The works for removing some 3 million m3 of clay, gravel and sand are anticipated to start this autumn and to finish by next summer.