Brazilian union representing oil-workers FUP reports about two workers who died in an accident at a construction project at a Brazilian oil terminal, operated by state-run Petrobras, on Tuesday, July 7.
Both employees drowned after a collapse of a scaffolding at the end of a pier on which they were working. The pier is Barra do Riacho Terminal in Espirito Santo state, operated by Transpetro, the pipeline and shipping unit of Petrobras.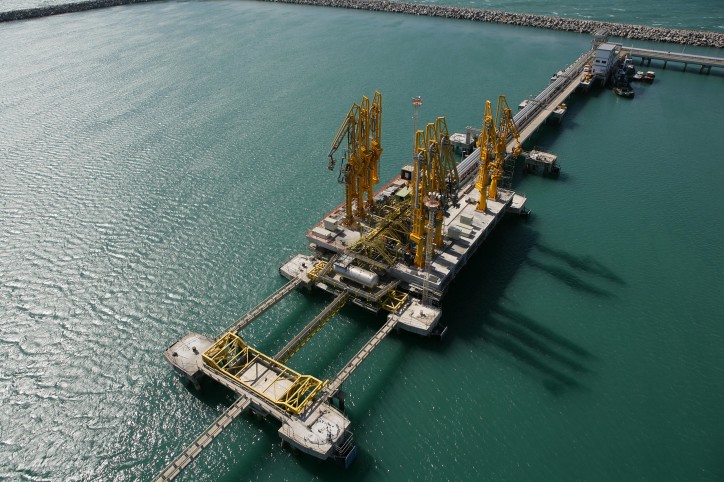 Image: Brasil.gov.br
According to FUP, the workers were wearing security belts, despite the fact that work authorizations recommended that the workers may only use life-jackets.
Both men were dragged under the water when the scaffolding fell, locked to the temporary building structure by the belts. FUP informed that trained emergency teams were dispatched to the accident site, but it took over an hour to arrive there and to recover the bodies out of the water.
In a statement, Transpetro announced the names of both workers 39-year-old Alex Vieira Ribeiro and Oseias Damasceno Soares, 27, who worked for Espiral Engenharia, which is the Transpetro contractor. The company also said that it is investigating the cause of the accident.
Petrobras officials have delayed to respond of the requests for further information, regarding the accident.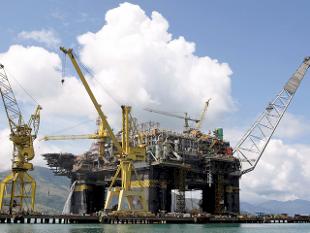 On Tuesday, the FUP's affiliate SindipetroNF also informed that here was a fire on the P-53 offshore oil platform in the Marlim Leste field operated by Petrobras northeast of Rio de Janeiro. The fire occurred after a leakage of two high-pressure natural gas lines and covered an area of 30 meters or 33 yards.
As stated by FUP the fire was quickly controlled but only after manual intervention of the platform personnel. The Union said that there was a failure in the working of automatic carbon-dioxide extinguishing units and temperature sensors designed to extinguish fires automatically.
A month ago a gas leak on the P-40 platform in the nearby Marlim Sul field forced the temporary shutdown of the unit. This unit is part of one of the most important oil-fields in Brazil.
Another major accident was four months ago, when an explosion at a Petrobras offshore field off Espirito Santo state killed nine people and injured 26.
In March this year, due to safety issues the P-58 platform in Petrobras' Parque das Baleias field was forced to stop operations until the problems, regarding safety onboard to be resolved.