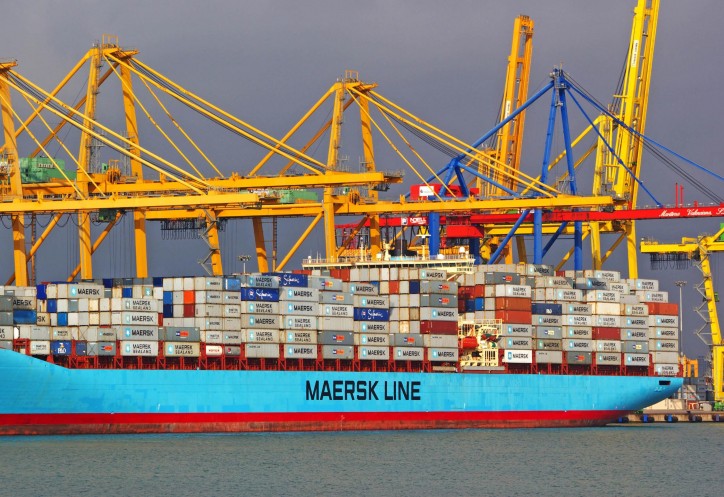 Maersk Line has managed to sign a deal with the South Korean Hyundai Heavy Industries (HHI) for the amount of USD 1.1 billion for nine 14,400 TEU container carriers.
Each of the vessels will have a length of 353 meters and has been scheduled for delivery in 2017. The ships will be sailing under Singapore's flag. There is an option in the contract for an additional 8 more vessels of the same capacity range.
HHI's Sam H. Ka, who is the company's chief operating officer finalized the contract, today, at Maersk's Copenhagen HQ with Soren Toft, Maersk Line COO.
"I'm quite pleased with this deal and we are to take an all new approach toward this order. The ships are going to feature a design aimed at enabling them to operate and perform in the highest level of efficiency across a large number of trade routes. They are to aid us in our efforts of staying competitive on the market and make our current fleet even more flexible and efficient," commented Soren Toft via a press release.
Maersk Line comments that it is opting in to move away from hull designs for a certain level of speed and draft in mind and is planning to order ships that offer the opportunity to be operated in a flexible manner on the North-South or East-West trades, without fuel consumption having to be altered.
Back on June 2nd, Maersk Line placed an USD 1.8-billion order for eleven container carrier of the 19,630 TEU capacity range to the South Korean Daewoo Shipbuilding & Marine Engineering (DSME).