The leading maritime shipping and offshore classification service provider that is ABS has been selected to class 11 ultra-large container carries (ULCs) for Denmark's Maersk Line A/S.
The company, which is among the world leaders in its respective field of operations, placed the order for the 19,630 TEU ships to South Korea's Daewoo Shipbuilding & Marine Engineering (DSME) last month. The deal comes along with an option for the construction of a maximum of 6 additional ships.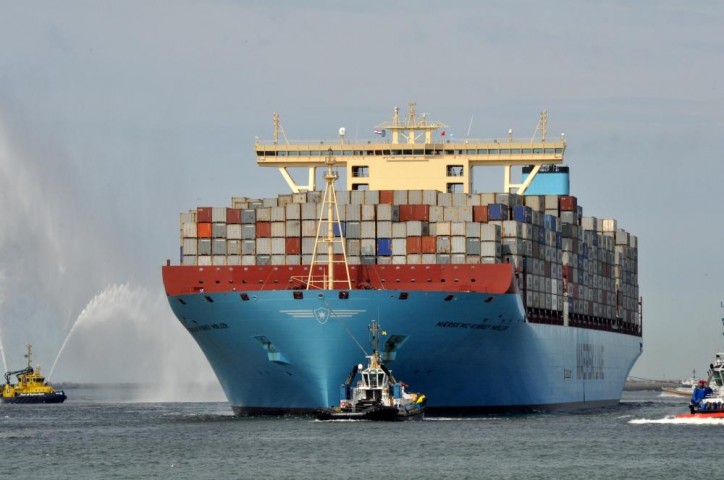 Photo: J. Koun
Four years prior to this occasion, ABS was again chosen to class 20 Triple-E container carriers that Maersk again ordered from the South Korean shipyard. Despite the size of the all new additions to the company's fleet, the owner pointed out that energy efficiency, eco-friendliness and economy of scale are among the top of the list of priorities.
"ABS is quite pleased that Maersk Group continues to express its confidence in us. ABS offices located all over the world are working together to provide support and analytical data for the purposes of Maersk regarding the latest standards and international codes such as the energy standards that were measured and introduced by the IMO," comments Tony Nassif, Executive Vice President and Chief Operating Officer for ABS.
Like the first Triple-E container carrier generation this 2nd order is going to provide for the carrier to increase its operational efficiencies and surpass those of other ships involved in the Asia-Europe trade while managing at the same time to maintain its share of the market in line with container trade volumes.
These newbuildings are going to be the biggest container carrier in the company's fleet. They are scheduled for delivery between April of 2017 and May of 2018.
ABS has provided its services in the field of container ships for over 50 years. Going from ultra-large all the way to LNG-powered, from a leading classification service provider to some of the biggest and most advanced container carriers ever constructed, so it is only natural that the reputation of the organization as a pioneer in the sector is still a real thing and not a distant memory in the past.