The 214-meter container ship Matsonia has been disabled some 550 nautical miles of Honolulu.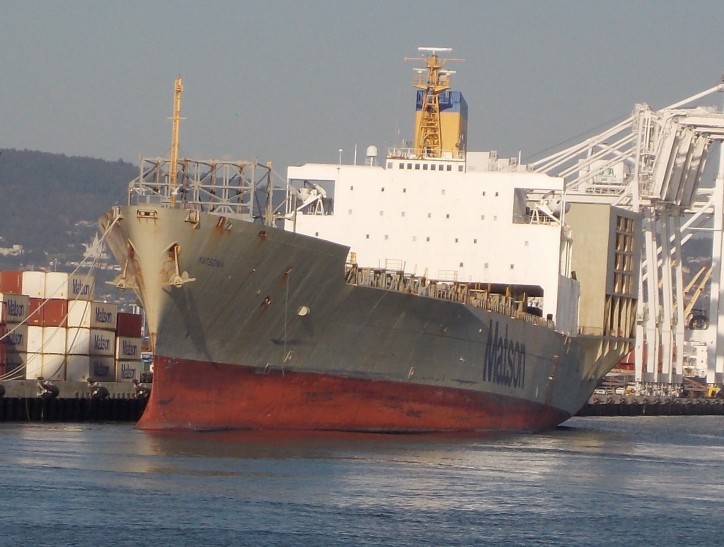 Photo: Paul K McGregor
Yesterday (July 8), the Matson vessel was en route from Oakland when a problem in the engine room cut its power off.
According to company spokesman, there are 21 seafarers on board and engineers are working to restore the power.
"We have experienced engineers on ship at all times capable of doing repair work. So far they have been unsuccessful in repairing the problem in the engine room so there's no power," the spokesman added.
A tugboat has been dispatched to the scene in case the Matsonia should need to be towed.
Matsonia (IMO number 7334204 and MMSI 366365000) was built in 1973. The USA-registered container ship has a capacity for 1,750 TEUs.