The Members' and Aggregates' Assembly of Assonave took place behind closed doors in Rome and from the conclusions that were produced it became evident the shipbuilding industry runs at two different speeds – the demand trend regarding newbuildings is affected a great deal by two factors: the vessel's type and geography. Looking at 2014 orders that demonstrated a 15% volume fall but still managed to remain stable in their value, there was clearly a boom in cruiser orders (16 units versus 9 for 2013) and an offshore sector reduction.
Asia's share of the shipbuilding market decreased from 81% to 76% in terms of value while the boom in cruiser demand levels has led to a major increase in the European shipbuilding industry's share – going up from 10% to 18.5% - due to the Italian shipbuilding industry's contribution, led by Fincantieri. Statistics also displayed a decreasing military ship demand level, while Mega Yacht orders remained steady.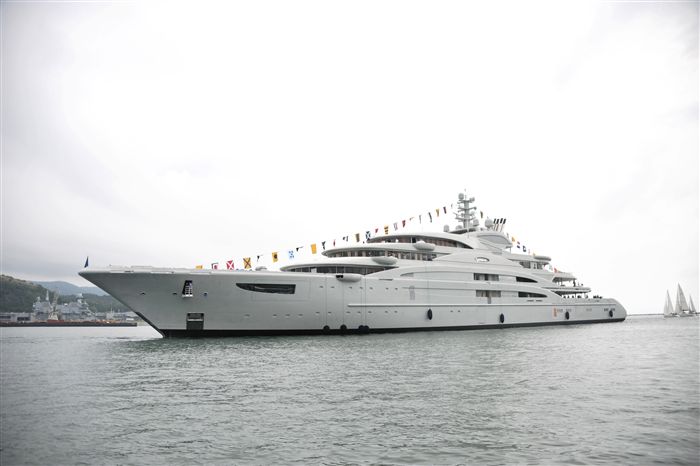 Hull 6154 - Serene, Photo: Fincantieri
When regarding the field of vessel repair and conversion there is a decline in ordinary maintenance and repair procedures and an increase of refitting orders for passenger vessels. Viewing the supply aspect, an irreversible consolidation process is to occur that goes through all of the market's main sectors and it is not only going to help it withstand but should also contribute for enhancing the companies that are able to produce the best combination of technological expertise, strategic positioning and financial and managerial capability.
In the context of the Italian shipbuilding industry, Fincantieri managed to secure 8 orders for cruisers back in 2014 and has already signed Letters of Intent regarding 8 additional vessels for this year thus solidifying its market leading position in this integral sector. The company's portfolio features a vast array of prototypes and it is going to benefit greatly from the funding that is available for product innovation and process along the lines of the Stability Law 2015. Regarding the military field, Italian shipyards have already been appointed to initiate work on the national military fleet renewal plan's first phase, which will definitely bring some positives to the employment table.