A livestock carrier has sunk off the coast of the Gulf of Aden with all animals perishing. Two of the 31 crew members on board are still missing.
The vessel, which was more than 30-year-old, was en route from Somali Regions to the United Arab Emirates when it sank due to bad weather conditions in the region.
It was carrying cargo of more than 3,000 animals and 31 crew members when the accident occurred. Another ship, passing nearby was able to rescue 29 crewmembers, who have managed to escape from the sinking vessel. The search for the missing two seafarers is ongoing.
Approximately 40 percent to the Somali Community Gross Domestic Product (GDP) is delivered by livestock, which is the mainstay of the Somali economy.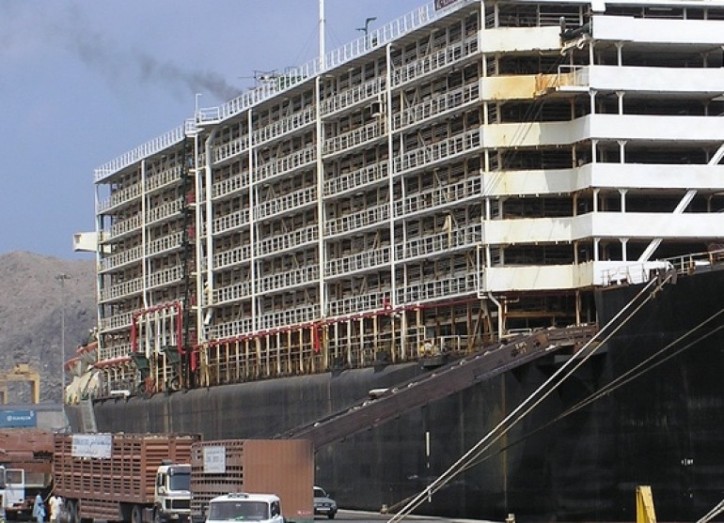 Image: slnnews
Every year, millions of animals are exported through the ports of Berbera in Somaliland and Bossaso in Puntland, as the majority of the livestock are headed to Middle Eastern markets.
The animals in Somaliland vastly outnumber the people in the small country on the southern coast of the Gulf of Aden.
Approximately 3,5 million people live in the region as compared to an estimated 8 million goats and more than one million camels.
Somaliland's animal traders are preparing for a busy month as the Muslim holiday, Eid, which approaches.
The conflict in Yemen this year has halted animal exports from Somalia to Gulf countries due to security reasons, but Somalia and Egypt agreed to resume the trade in June.
Around $250 million is generated from the export of goats, sheep and camels to the Gulf countries each year.
Reports released weeks ago by the Food and Agricultural organization (FAO) indicated livestock export for 2014 and estimated for nearly $360 million.
The export data collected by the FAO-managed Food Security and Nutrition Analysis Unit (FSNAU), shows that Somaliland and Somalia exported all together 4.6 million goats and sheep, 340,000 cattle and 77,000 camels in 2014.