One crew member is dead after a fatal accident, which occurred on board the Bahamas-flagged AHTS Skandi Pacific on Tuesday July 14.
In an official statement the Norwegian DOF Management, which is part of DOF Group ASA, has confirmed that a crew member was killed while working on board the 3,170 DWT anchor handling tug.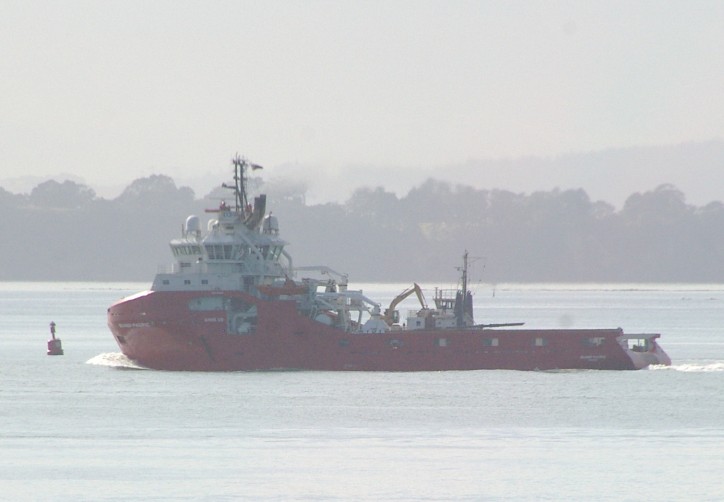 Image: Robert Weber
The incident occurred at approximately 5:30 am local time on Tuesday as the vessel was approximately 174 kilometers (108 miles) from the coast of Western Australia.
According to the company representative the operations were suspended immediately and an emergency response team was mobilized as the vessel made its way back to port.
"People's safety and the welfare of their families is our priority. We are doing everything we can to support the families and other crew members. The Skandi Pacific will be met by DOF representatives and a team of professional counselors will be on-hand to offer support and care for the crew on-board," the company spokesperson said.
The Norwegian company did not provide further information about the cause of the incident. The local marine authorities have been notified and an investigation was expected to commence immediately.
The Skandi Pacific was back in port at Dampier, WA at about 2:30 a.m. local time on Wednesday, as AIS data shows.