Norwegian fishing company Øra AS has signed a contract with the local shipbuilder Selfa Arctic AS to acquire the first Selfa Elmax 1099, which will be the world's first electric fishing vessel.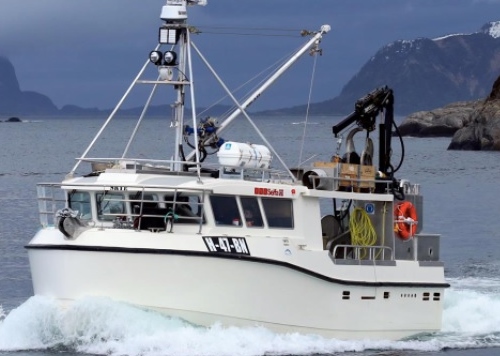 The fishing boat and its propulsion system have been developed by Selfa Arctic AS and Germany's Siemens. The vessel has been under construction since last autumn.
The strategy of Norwegian shipbuilder Selfa Arctic AS is focused on the design and the constructions of vessels with zero emission of CO2 from its own operations, and also to develop climate-friendly products.
The new electric vessel will be named Karoline and will be tested in Tjeldsundet, Norway, in August 2015. A month later in September the boat will be in place in Troms, Norway to be included in the daily operations of Øra AS.
The new electric fishing boat will be fitted with a 195 kW battery pack and an electric propulsion motor. Whilst being docked, it will be charged through a 63 Amp 220 V system, with its charging time designed to range from six to eight hours.
Owing to its propulsion, the vessel will be able to fish without emitting any CO2. In addition to this, the boat will also generate less noise and vibration than a regular fuel-powered fishing vessel.
Very good results on the reduction of fuel costs by nearly 60-70% have been achieved after the applying of a similar installation on the engine ferry Ampere.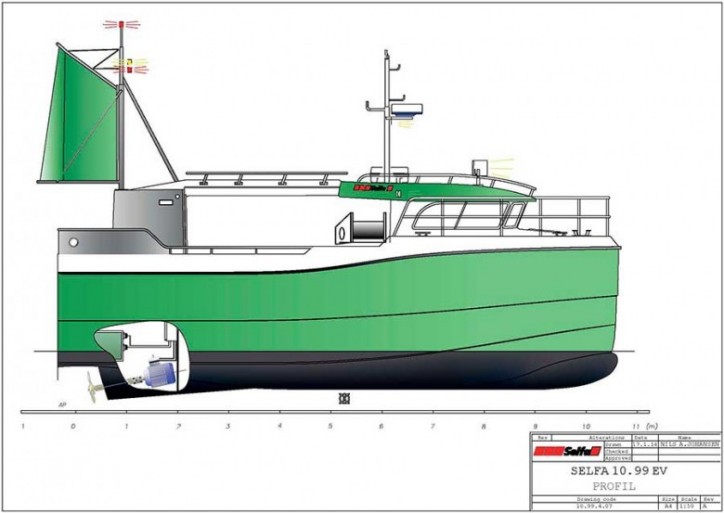 Image: skipsrevyen.no
With a generator installed on board, the vessel will have no constraints in terms of reach.
There is no detailed information regarding the cost of the project, however it became known that it has obtained co-funding from Innovation Norway, a state-run agency which is jointly owned by the Norwegian Ministry of Trade, Industry and Fisheries and the county authorities.
The electric fishing vessel is to be presented to the country's Prime Minister Erna Solberg in August.
Selfa Arctic AS is headquartered in Sandtorg in the Norwegian city Harstad and has two branches in Trondheim. Since 1987, they have been a leader in the market for coastal fishing vessels under 15 meters. The firm's flagship vessel is an 11-metre (36 ft) fishing boat set up to be operated by a single fisherman.