CMA CGM TITAN, the first containership in a series of 'mega-class' container vessels, which is being built for the French giant CMA CGM will be powered by the Wärtsilä X92, low-speed, 2-stroke engine.
The containership is to be built by Hanjin Heavy Industries & Construction (HHIC) in Subic Bay, Philippines.
WinGD, a joint venture between Finnish marine engine builder Wärtsilä and China State Shipbuilding Corporation (CSSC), has been chosen to provide the engine for the first in a series of 20,600 TEU container ships ordered by CMA CGM.
WinGD took over Wärtsilä's 2-stroke engine business in January this year. The joint venture company is owned 70 per cent by CSSC and 30 per cent by Wärtsilä.
The CMA CGM TITAN will have a cargo capacity of more than 20,000 TEU and will be the largest container ship in the CMA CGM fleet.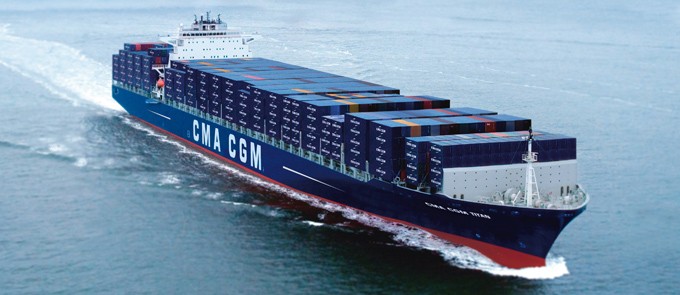 Image: CMA CGM
The Wärtsilä X92 engine chosen to power this huge vessel is the largest of Wärtsilä's Generation X series of engines. The engine's power range varies from 24,420 to 73,560 kW at 70 to 80 rpm.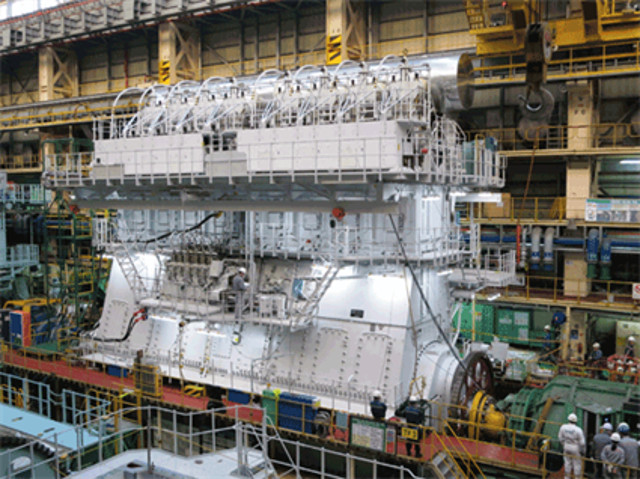 Image: Wartsila
The Wartsila X92 engine is specifically designed to power large and ultra large ships, providing higher propulsion efficiency in low speed engine operation. Also the engine features low fuel consumption across the entire operating range, thanks to the application of common rail technology.
Martin Wernli, the WinGD's Chief Executive Officer commented:
"The Wärtsilä X92 engine has been designed to provide exceptional reliability, the lowest operating costs and minimal exhaust emissions, all of which are essential in today's operating environment. As container vessels are getting ever bigger in order to achieve economies of scale, it is essential that the engines and propulsion equipment are developed accordingly so as to achieve the efficiencies needed. Our successful 2-stroke Generation X engines are evidence of our proven competence and technological leadership and, as a result, we are playing an important role in the large and ultra large container vessel segment."
The Wärtsilä X92 is the most recently launched engine. It is the largest of the Wärtsilä Generation X series of engines. The first of these engines to be built passed its design validation and factory acceptance test in February, 2015.
The Successful Factory Acceptance Test (FAT) was held at the Ulsan engine works of Korean licensee Hyundai Heavy Industries. By successfully passing this test, the engine is shown to have fulfilled all the requirements of the classification societies. The remaining type approval test and sea trials will take place in the second half of 2015.