Container traffic at the Chinese port of Hong Kong, in the period from January to June 2015 decreased by 9.4% compared to the same months in 2014 and totaled 8.36 million TEUs, the Port Authority said.
The export and import shipping, together with the empty containers through the largest Kwai Tsing terminal, operated by Hutchison Port Holdings, Modern Terminals and Cosco, dropped by 10.3% to 6,64 million TEUs. The container traffic at other terminals fell from 5.7% to 1.7 million TEUs.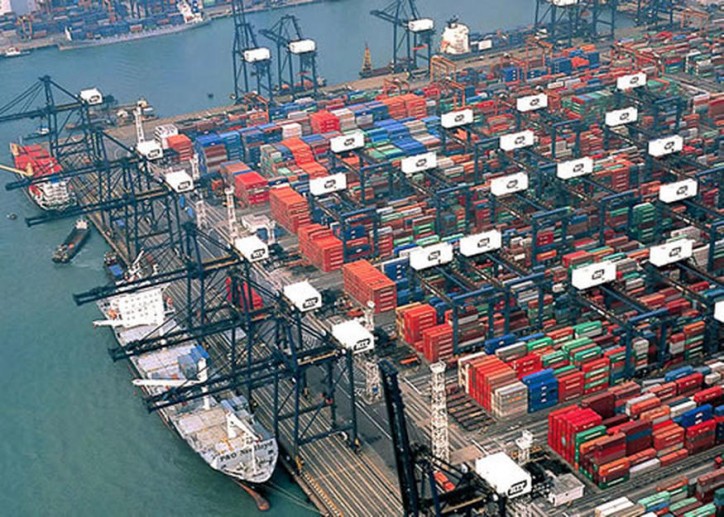 Image: hkfpa
Port of Hong Kong is one of the busiest container ports in the world. In 2014, overall container throughput at the Port of Hong Kong reached 22.27 million TEUs. The port has a capacity to receive and handle 456,000 ships a year.
Records data show that Port of Hong Kong reached a dismal milestone in June, posting its 12th consecutive monthly decline in throughput for the first time, handling almost 13% less containers than June 2014.
Mostly affected were the terminals at Kwai Tsing, which recorded a drop in volumes of 14% compared with June in 2014.
Compared with other hub ports in the region, Hong Kong has performed poorly. In the first six months of the year, Shanghai's throughput was up 4.5% y/y (18.03 million teu), while Singapore handled 4.4% more containers in the first half than in 2014 (16.5 million teu).
According to a study released in May, Deutsche Bank said that port of Hong Kong could expect a 30% fall in throughput at best, and in a worst case scenario, the volumes would be slashed by 50% as geographic and cost advantages worked against it when competing with Shenzhen.
Such a cut in volumes would reduce throughput to 11 million teu a year and take Hong Kong out of the top 10 rankings.