The first distribution centre at London Gateway Logistics Park was officially opened on July 20, 2015.
The new logistics hub has been constructed to the highest quality and environmental standards. Built to become the largest logistic hub in the UK, it is expected to transform the country's supply chains.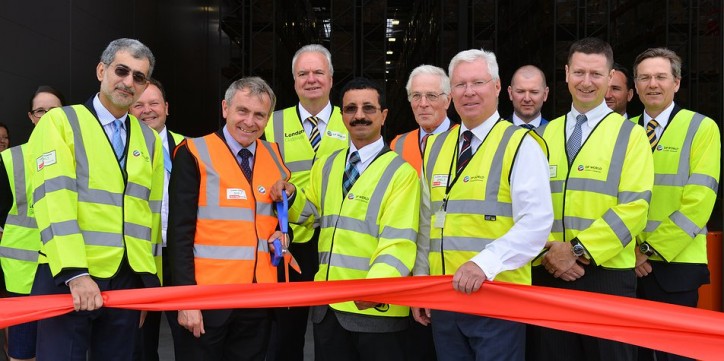 Image: londongateway
Phase One of this high tech unit, includes the constructing of 16,800m² (180,000 sq ft) of distribution and logistics space, also 2,400m² (25,000 sq ft) of office space, finished according to BREEAM standard, which is the world's foremost environmental assessment method and rating system for buildings.
Special guest of the opening ceremony was Robert Goodwill MP, Minister for Transport, he commented:
"DP World London Gateway is an excellent example of the benefits inward investment brings to UK infrastructure and the economy. Any project that gives the country an edge, whether it be generating supply chain efficiency or leading the way in environmental sustainability, should be commended"
DP Worlds intends to increase the size of the center to 36,000m² (380,000 sq ft), so the facility to have the capacity to meet the market requirements.
The new Logistics Park is located close to the UK's newest deep-sea terminal on the door-step of the largest consumer market in Western Europe. In partnership with DP World, the centre is being operated by Import Services Limited, a leading UK logistics services provider, offering a variety of activities on a pay-as-you-go basis.
HE Sultan Ahmed Bin Sulayem, Chairman, DP World, said: "DP World London Gateway is transforming UK supply chains and this new logistics hub has been constructed to the highest quality and environmental standards. It is the perfect example of how retailers and cargo owners can achieve cost savings by positioning themselves strategically, here, in the right location for trade."

John Eynon, Managing Director, Import Services Limited, said: "In just two months of operations at the new London Gateway Logistics Centre, the strong demand for our services means we are already approaching capacity of phase one and now seeking to accelerate development of additional warehousing space at London Gateway."