Sierra Leone-registered general cargo ship, Majed and Randy, crashed into the historic Ethem Pertev Mansion on the Bosporus, widely known as the "Fancy Mansion" in Istanbul on Tuesday, July 21.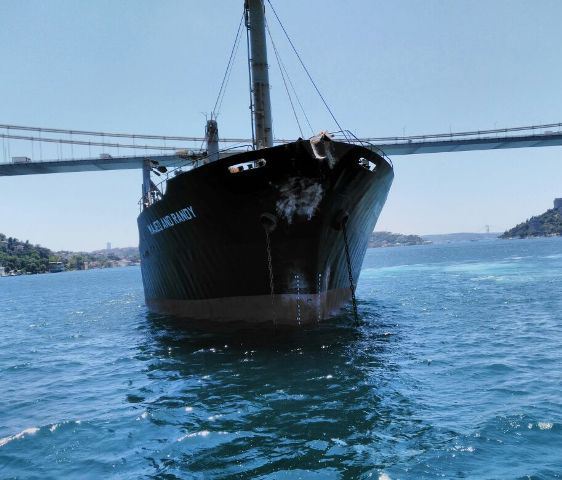 The freighter was en route from Capu Midia Romania through the Black sea to Beirut, when the incident occurred. At 12:54 local time, the 106-meters long ship suffered steering failure in the Bosphorus Strait in front of Kanlica, north of Fatih Sultan Mehmet Bridge, running into embankment and crashing into the historical building.
At around 2pm local time after the incident, the ship was accompanied by a salvage tugboat and dropped anchor under the Fatih Sultan Mehmet Bridge.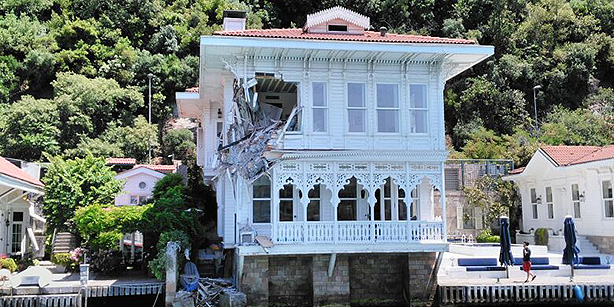 The Center for Vessel Traffic Services in Istanbul reported for material damage to both, the ship and the historic mansion, but there were no injuries or evidence for environmental pollution.
The 6476-dwt general cargo vessel Majed and Randy was built in 1980 in Higaki Shipbuilding, Imabari Japan. The ship is currently managed by Farah-M Shipping Ltd.
Images: kiyiemniyeti.gov.tr