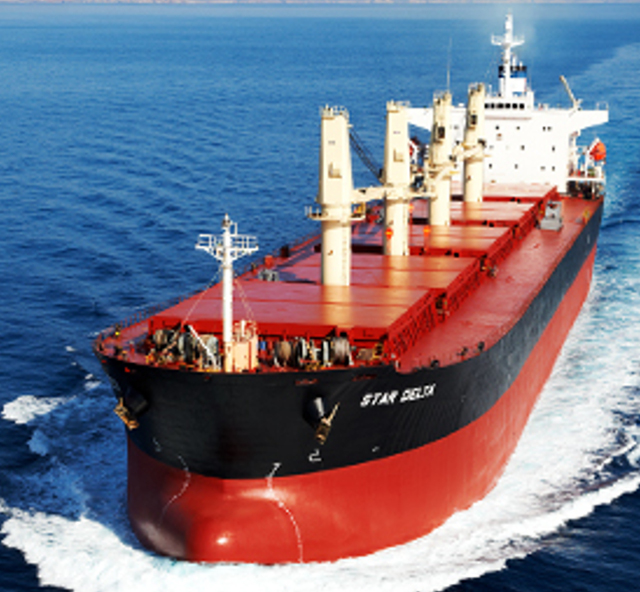 In a company press release on July 15, Star Bulk Carriers Corp. announced the delivery of two 209,000 dwt newcastlemax bulk carriers MV Goliath and MV Maharaj built by Nantong COSCO KHI‐Ship Engineering Co.

On July 22, 2015 Star Bulk took as well the delivery of a 61,000 dwt Ultramax bulk carrier MV Star Aquarius, built by Japan Marine United (JMU).
After the newbuilding deliveries, Star Bulk's fleet includes seventy‐two dry bulk vessels on the water, consisting of twenty Kamsarmax, eighteen Capesize, ten Supramax, nine Ultramax, seven Panamax, four Post‐Panamax, three Newcastlemax vessels and one Handymax vessel. The total carrying capacity of the company fleet is 7.5 million dwt.
Further to the information released, Star Bulk informed that the company has twenty‐two vessels currently under construction at high quality shipyards in Japan and China. The expected deliveries including nine Newcastlemax, six Capesize and seven Ultramax vessels are believed to join the fleet later in 2015 and 2016.