Attorneys appointed to represent a number of consumers and auto and truck and equipment dealerships regarding several antitrust claims filed against over 12 international shipping companies have managed to reach a settlement with the Japanese Kawasaki Kisen Kaisha Ltd., better known as K-Line.
The plaintiffs feature the indirect buying of millions of vehicles that were carried over to the U.S. The claims lead to believe that the Tokyo-based shipping company that is K-Line along with other various maritime carriers was involved in a conspiracy to fix prices, rig bids and overcharge for the services they provide.
According to some of the lawsuit notes, the transporting market for new vehicles in the U.S. for the purposes of selling them brings in approximately $1 billion on a yearly basis.
"We are nothing but delighted to be able to announce the reaching of the first settlement regarding the vehicle carriers case with the K-Line shipping company. This serves as an important major first step towards assuring the fact that American consumers are going to receive compensation for the conspiracy aimed at fixing international car-shipping services' prices. Our expectations are for us to make the dollar amount public in the shortest of times possible as we file for the class settlement's preliminary approval," commented Dallas attorney of Burns Charest LLP, Warren T. Burns, the end-payor plaintiffs's interim co-lead counsel.
The settlement reached with K-line was made public today, during a hearing that took place before Judge Esther Salas of the District of New Jersey's U S. District Court in Newark, New Jersey.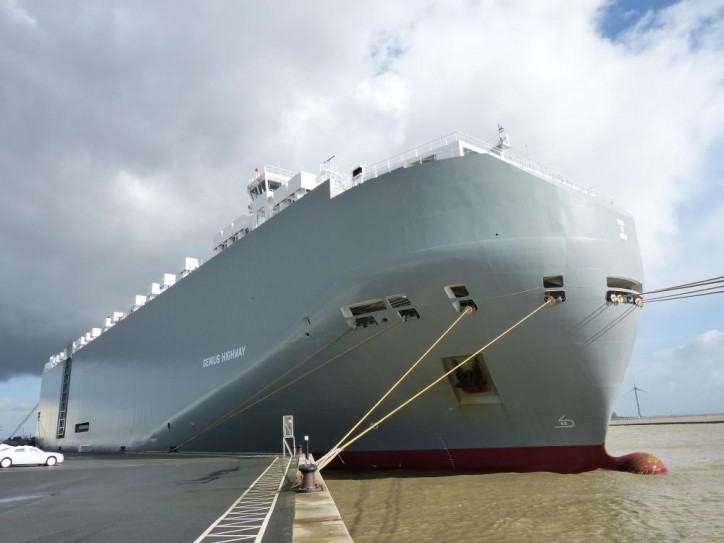 Photo: Hartema/Heyken
The court also took into account the arguments presented by a number of other maritime company defendants that were trying to dismiss the said claims by pointing out that the Shipping Act of 1984, which is responsible for regulating ocean shipping companies, preempts state antitrust laws that offer protection to indirect buyers against price-fixing activities.
Mr. Burns went with the counter argument that government antitrust laws are to complement the said Shipping Act, and in no way did the Congress intend to bar such state claims.
Among the other defendants are companies such as Compania Sud Americana de Vapores (CSAV) and Nippon Yusen Kabushiki Kaisha (NYK Line), which have both pled guilty in regard to their participation in a previous conspiracy scheme that is still under investigation by the federal government.