High-speed passenger ferry Flying Cat 4 of the Greek company Hellenic Seaways ran aground due to thick fog in the early hours of July 26th in the shallow waters near the port of Tinos, Greece.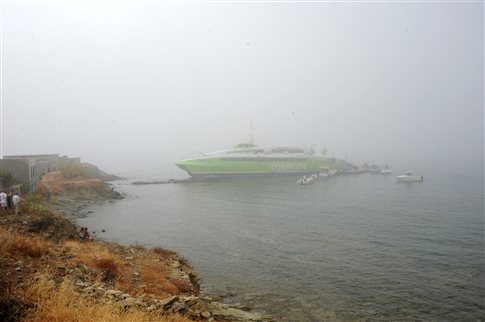 The incident with the fast ferry, which was transporting 239 passengers and 14 crew members occurred shortly before its docking. All people are safe and there is no report for any serious damages of the ship's hull.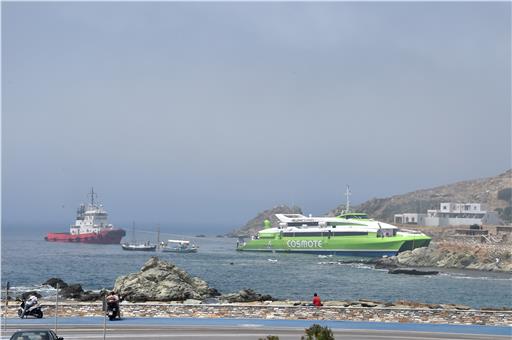 All passengers were transferred immediately ashore with small boats dispatched to the location from the Tinos Port Authority. The Port's Chief officer personally coordinated all activities for the safe transfer of the passengers.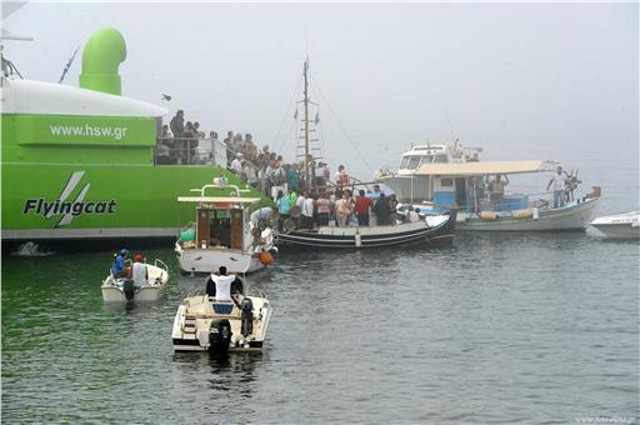 The ferry's captain did not start any maneuvering procedures until a tugboat had arrived and towed the vessel Sunday afternoon in the port of Tinos. The ship will continue its itinerary after an inspection confirming that it is safe for service.
Hellenic's Seaways Flying Cat 4 is a high-speed ferry doing round-trips between the Greek islands Rafina, Tinos, Mykonos, Paros, Naxos, Ios and Santorini.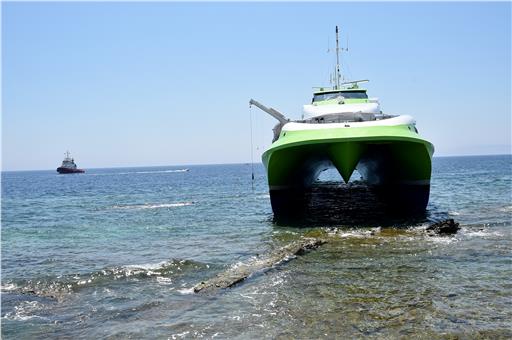 The restoration of the Flying Cat 4 is in progress. The shipowner believes the ferry will be en route some time this week, as the location where the ferry was grounded is mostly sandy and expectations are that there will not be any significant damages.
All passengers of the Flying Cat 4 bound for the rest islands from the ferry's itinerary will be transported with other ships of the company.