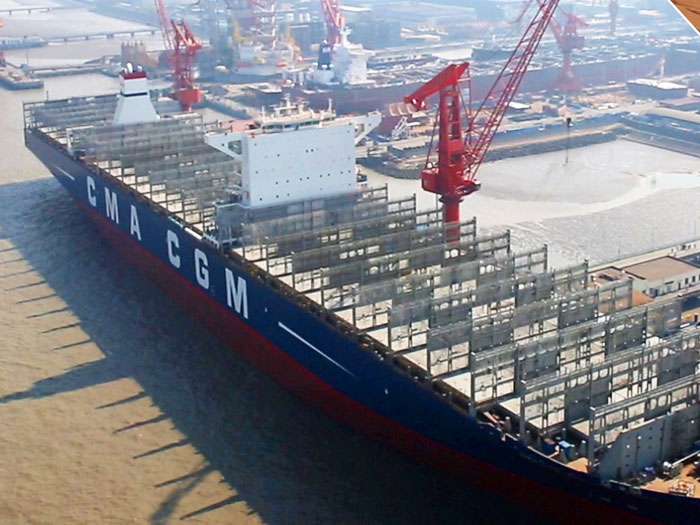 CMA CGM Group has announced the delivery of its largest containership, the CMA CGM Vasco De Gama.
The 18,000-TEU is the the first vessel with this capacity to be built by a Chinese shipyard, China State Shipbuilding Corporation (CSSC). CSSC will also delivery two more giant to CMA CGM – the CMA CGM Zheng He and CMA CGM Benjamin Franklin, this September and November, respectively.
The 399-meter CMA CGM Vasco De Gama is an innovative vessel with reduced CO2 emissions thanks to its latest generation main engine, optimized hull design and twisted leading edge rudder with bulb.
The third, out of a series of six, 18,000-TEU CMA CGM containership will operate between Europe and Asia as part of the French Asia Line (FAL) service of the group.