Ardmore Shipping Corporation made an announcement introducing its newest tanker, the Ardmore Chinook, which was delivered by the Japan-based Fukuoka Shipbuilding Co. Ltd shipbuilder from its Nagasaki yard on July 17th of this year.
The 25,000-DWT vessel is a IMO 2 product and chemical tanker. With her addition, Ardmore's number of ships reaches 21. Thome Ship Management Pte Ltd will be responsible for providing technical management regarding the Ardmore Chinook.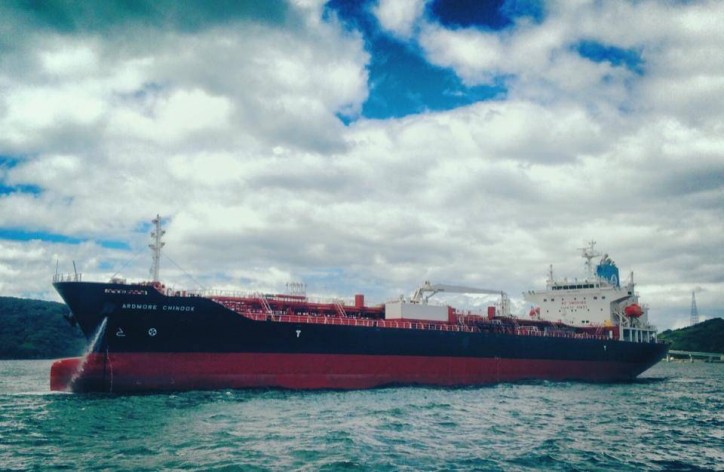 Photo: Ardmore Shipping
"We are proud to welcome the Ardmore Chinook, sister vessel to the Ardmore Cheyenne and Ardmore Cherokee, to our fleet. With her addition we are able to realize our continuous efforts of having a modern fleet of high quality and fuel efficient ships," commented Mark Cameron, COO of Ardmore Shipping.
As her sister ships Ardmore Cheyenne and Ardmore Cherokee, the Ardmore Chinook is a high quality eco-friendly vessel that comes along with a number of solutions for saving fuel, such as Skysails' vessel optimization software, and she also offers top notch performance standards.
Ardmore Chinook serves as the third entry in a series of four newbuildings that were scheduled for delivery from Fukuoka Shipbuilding in 2015. The 4th and final vessel is to be delivered later on in Q4 of this year.