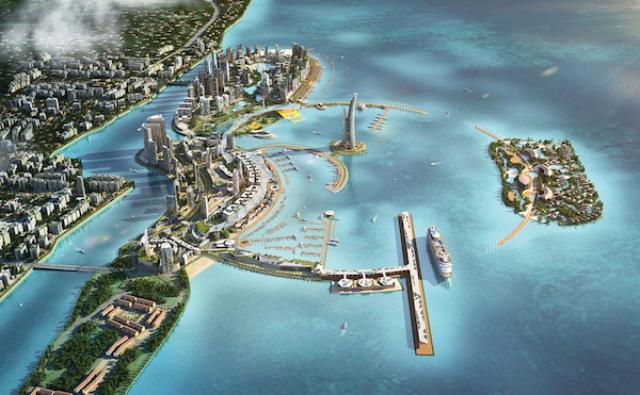 Plans of converting seven Malaccan ports into specialized hubs are underway. Expectations are for the Malacca Port Development Masterpan to contribute for boosting up investment and economic activity levels by creating jobs in the tourism, manufacturing and industrial sectors. The plan is going to upgrade the six current Malaccan ports and initiate the building of the Malacca Gateway Port, which is going to be focused on the aspects of tourism.
The six current ports are going to cater to a wide array of industries. Tangga Batu is going to provide its services to the oil and gas industry, the Linggi Port is going to serve the industrial sector, Undang is going to be servicing the military, Tanjung Bruas is going to service cargo and container carriers, Sungai Rambai is going to provide its services to the mining and mineral sectors and Umbai is going to be servicing the fishing industry.
"We have closely examined and evaluated the advantages that come along with the practice of specializing each port in accordance to a particular sector chosen under the guidelines of the Masterplan that corresponds with our goal of spurring the state's economy," commented Datuk Lin Ban, chairman of the Malacca Transport and project Rehabilitation Committee.
Malacca happens to be the 3rd smallest state in Malaysia after Perlis and Penang. It is situated on the Malay Peninsula's southern part right next to the royal city of Muar and the Straits of Malacca. Malaysia accounted for a USD 336.9 billion GDP in 2014, 83% of which was derived from export operations.