Höegh Seoul became the first vessel to call the newly opened Indira Gandhi Container Terminal (ICT) in Mumbai. Officially the ICT was inaugurated for Ro/Ro operations on July 18.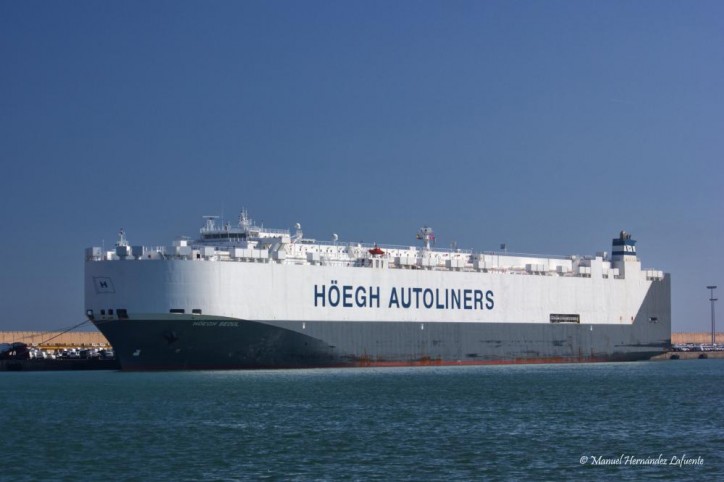 Photo: Manuel Hernández Lafuente
According to the owner of the vessel, Höegh Autoliners, it took nearly two years for the company to be granted an approval to use the ICT.
Höegh Seoul berthed on July 20 and nearly 2,000 vehicles (manufactured by Volkswagen and General Motors) were unloaded in about 15 hours. The vessel sailed on the next day.
Karolath Gopinath, Höegh's Head of Indian Sub-Continent Area, commented:
"The terminal offers state of the art facilities, matching other international Ro/Ro terminals and we can expect minimum berthing delays and faster turnaround times than otherwise offered in India."
The first trail shipment at the terminal was in November 2014 on Höegh Delhi.