One of the biggest port operators in the world, DP World, has initiated the construction of an all new Dubai-based USD 1.6 billion container terminal in order to comply with the increasing demand for more capacity and bigger vessels, as reported on Tuesday.
Jebel Ali port, which is property of DP World, has managed to establish itself among the Middle East's largest container ports, boosted by Dubai's reputation of a growing commerce center. Expectations are that the emirate's hosting of Word Expo in the year 2020 is going to contribute for further increasing trade volumes.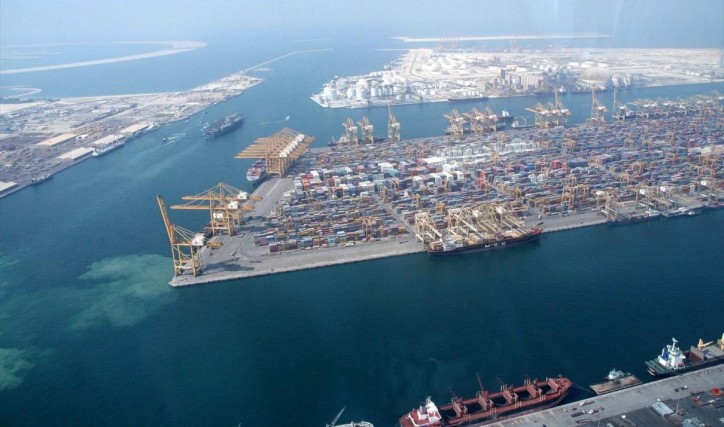 According to DP World, container Terminal 4's phase 1 is going to create capacity for an additional 3.1 million twenty-foot equivalent units (TEU) by the year 2018, thus making DP World's flagship port capacity amount to a total of 22.1 million TEU.
"The new capacity comes answering rising demand levels at Jebel Ali as a result of expectations pointing toward an increase in trade in the run-up to Expo 2020. Shipping lines are going to have the opportunity of brining more of the biggest vessels in the world to our terminals," commented Chairman Sultan Ahmed Bin Sulayem.
The complex is going to feature approximately 110 cranes, with a quay length in total of roughly 11,000 meters.
DP World announced the important news on the very same day that it issued reports that its global ports' 2015 first-half gross container volumes were up by 4.1% on a like-for-like basis from the year before and up 4.2% on a reported basis.
The company accounted for handling 30.6 million TEU with its growth levels being stimulated greatly by its European and United Arab Emirate terminals.
UAE business went up by 6%, with Europe demonstrating a steady upward trend despite having to maneuver in a difficult geopolitical environment.
"Full-year growth of the market volume according to current forecasts should be roughly 3% and expectations are for DP World to perform ahead of the rest of the market," commented Chief Executive Mohammed Sharaf.
DP World terminal's consolidated volumes went up by 3.5% reaching 14.4 million TEU.
The company commented that its Yarimca port in Turkey was about to begin operating in Q4, while expectations for its proposed acquisition of the Canada-based Fairview Terminal were to close in 2015's second half.
DP World also added that it has expectations of adding additional capacity in the amount of 2 million TEU at its Jebel Ali home port's Terminal 3 in the second half.