The United Kingdom Marine Accident Investigation Branch (MAIB) has determined alcohol to be a factor in two separate fatalities that occurred less than five months apart and involved the same workboat.
Back on August 13th of last year, the U.K. registered GSP Battle workboat's master drowned after the open tender returning him back from the Spanish Almeria marina to his anchored vessel was overwhelmed at sea due to rough weather conditions. The tender flooded quite quickly and it started sinking. The master was able to initially swim clear but was soon unconscious and could not be revived. The mate aboard GSP Battler, who was traveling along with the master, was recovered uninjured. The semi-submerged tender later on foundered while it was being towed to shore.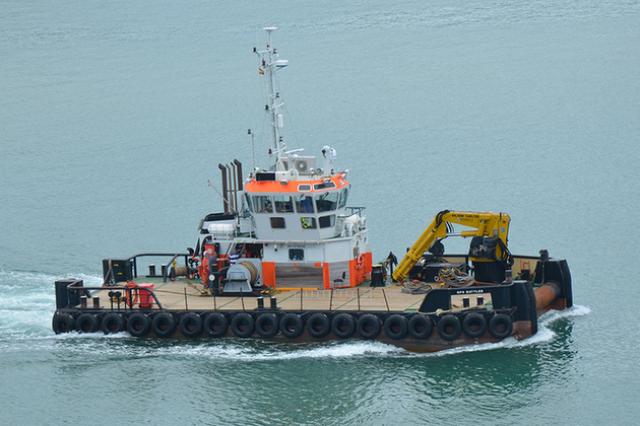 Photo: MAIB
Then, on January 6th of this year, a mate that was jointing the GSP Battler fell from the quayside in the Spanish Marine into the water while waiting to access the vessel.
The mate soon became motionless and the present crew could not manage to recover him from the water. The Spanish coastguard later on was able to recover him aboard a rigid inflatable boat, after having been for roughly an hour in the water and having drowned.
According to the MAIB's investigation, certain elements regarding the safety management system aboard GPS Battler were not present. Particularly, the deceased's and some other members of the crew's consumption of alcohol, which was determined to be a defining factor in both accidents, was a severe breach to the drug and alcohol policy of the workboat. The first deceased was found to have been exceeding the United Kingdom's drink-drive limit by over 25% and the second deceased was roughly 4 times over the said limit.