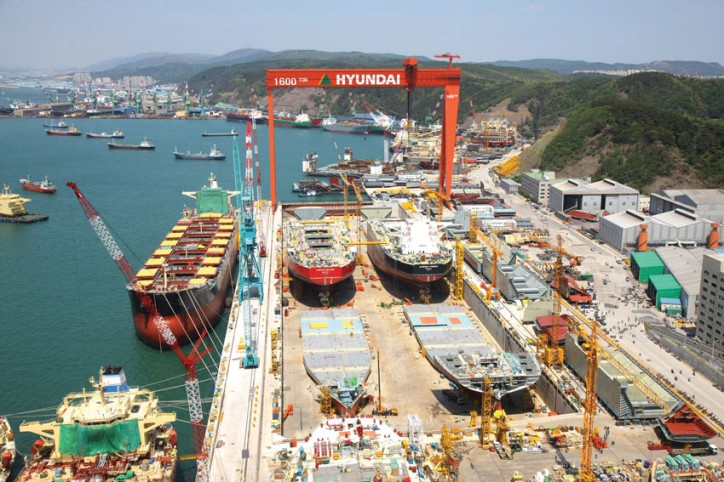 All three of South Korea's shipbuilding giants have issued reports regarding major operating losses. After the market had closed on Wednesday, Samsung Heavy Industries (SHI) reported having a 1.55 trillion won (USD 1.3 billion) operating loss. Initial expectations of analysts were for the company loss level to be at 343 million won.
Daewoo Shipbuilding & Marine Engineering Co Ltd (DSME) accounted for a provisional operating loss regarding Q2 in the amount of 3.303 trillion won (USD 2.62 billion), while point out several offshore projects' construction delays.
Korea-based shipbuilders have been looking into major offshore projects in order to offset their respective market share losses of large merchant vessels in an effort to lower price China-based competition. Thus far, their strategy has proven to not be as effective as expected.
There's been heavy speculation that Korea Development Bank (KDB) is going to sell off DSME. Back on July 22nd, KDB commented that the overseas subsidiaries of DSME, Irwin, TX, DaWind wind turbine business and the Romania-based shipyard of Daewoo Mangalia must be liquidated.
Hyundai Heavy Industries Co Ltd (HHI) accounted for operating losses in the amount of 171 billion won (USD 1.52 billion) regarding Q2.
"The shipbuilding and offshore industries' slow recovery process is contributing for a fair share of delays of potential improvements in the sector," as commented by a HHI official in relation to the cost cutting's and production process improvements' impact that is going to take effect during the second half of this year.