The 122,625-DWT YM Wish ran aground on the Elbe off Gluckstadt, Germany.
The incident occurred on Friday (July 31) at about 9 a.m. local time. Having suffered engine failure, the 368-meter containership was drifting for a while before the crew managed to drop the anchors.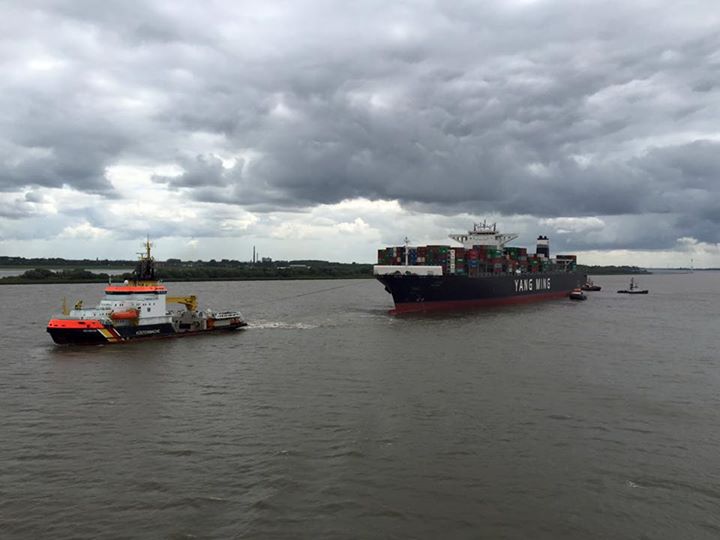 YM Wish was refloated with the assistance of several tugs. It reached Brunsbuettel under tow where it is being inspected for damage.
There were no reports of injuries or pollution released.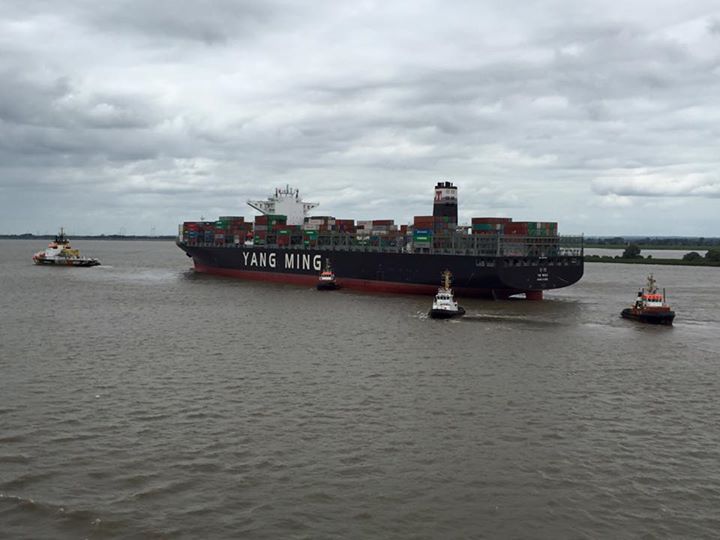 YM Wish (IMO 9684641) was built in 2015. The vessel is registered in Hong Kong and has a capacity for 15,000 TEUs.
Photos: Facebook