Shipping freight rates for container transportation from Asia to Northern Europe has increased by 177.3 % to $1.109 for each TEU ( 20-foot container), the Shanghai Shipping Exchange data showed at the end of the previous week.

The increment of nearly three times in freight rates came after all major container shipping lines implemented a price hike, which was announced earlier.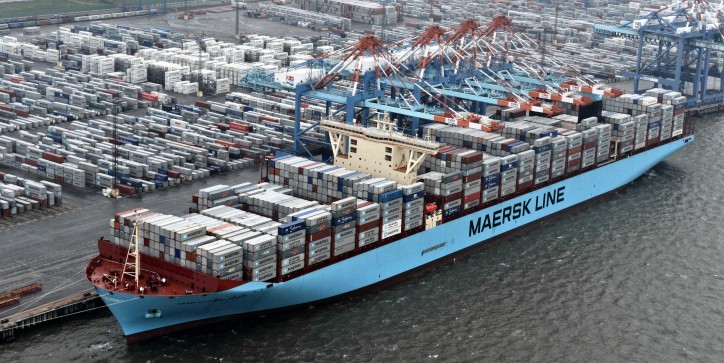 Image: Maersk
The sluggish demand in goods to be transported, together with the overcapacity in all available vessels were the reason why the freight rates on the busiest shipping route in the world have increased so fast.
Freight rates between $800 and $1.000 per TEU are considered profitable for shipping companies operating in the Asia-Northern Europe trade line.
The world's market leader, Maersk Line, which is part of Danish oil and shipping group A.P. Moller-Maersk and have more than 600 container vessels stated earlier in July it attempted to lift freight rates by $1,000 from August 1st. The Danish Group has control over one fifth of all containers, transported from Asia to Europe.
According to data collected last week, until Friday, container freight rates increased by 178.4 % for shipments in the Asia - Mediterranean routes, by 43.1 % for shipments to ports on the US West Coast and there is an increase of over 20.2 % to ports on the US East Coast.