Dutch container terminal operator, APM Terminals, which is part of Denmark-based Maersk Group, closed its terminal at the US Port of Houston on July 27, 2015.
Earlier this year, APM Terminals has sold its Charleston, South Carolina stevedoring business to SSA Cooper for an undisclosed amount, as part of the company's long term strategy to focus on its core business.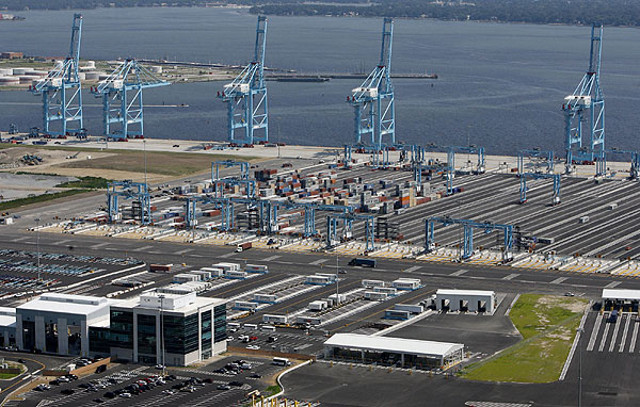 Image: APM Terminals
The APM terminal in the port of Houston is the second one on US soil, which is closed over the last three months, as a result of this agreement.
In May this year, APM Terminals leased the facilities from the Port of Houston Authority.
The parties have agreed to terminate these leases in the coming months, after which APM will no longer provide services at the terminal, when cargo handling at the entire Barbours Cut facility will come under the management of the Port Authority.
Since July 24 the lease has been effectively transferred to the Port Authority.
Despite the closure of the APM Terminal, Maersk Line, together with Safmarine and SeaLand, which are affiliated shipping services of the Denmark's container transporter, will continue to call at the port of Houston Authority.
"The Port Authority has had a lengthy landlord-tenant relationship with Maersk at its Barbours Cut container terminal, and the company is now free to call there or at the Port Authority's Bayport container terminal as a common carrier," the Port Authority said.
APM Terminals operates five container terminals in the United States - in the ports of Miami (Florida), Elizabeth (New Jersey); Los Angeles (California); Mobile (Alabama); and Tacoma (Washington).
Company records for 2014 show that the total container throughput at APM Terminals' US facilities was 6.15 million TEUs.