The salvage operation for the wreck of the Turkish vessel Gokbel, which sank on 28th of December 2014 after a collision with the Belize-flagged merchant ship Lady Aziza, has been successfully completed off the coast of the Italian port of Ravenna.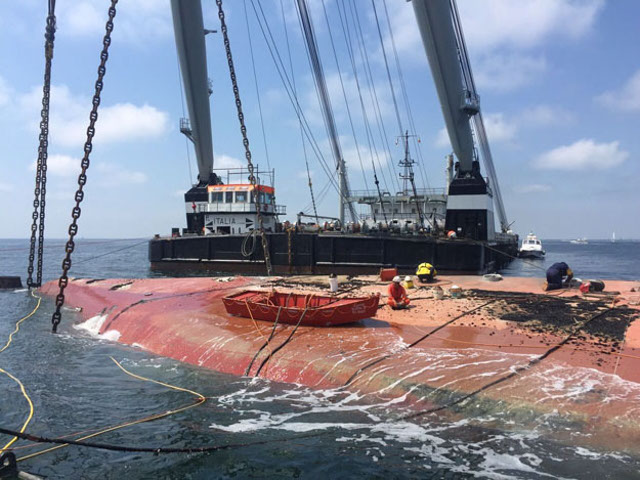 Image: ravennaedintorni
Six crew members with Turkish nationality died in the accident last year, 5 others were rescued after Gokbel sinking in the frozen waters of the northern Adriatic Sea.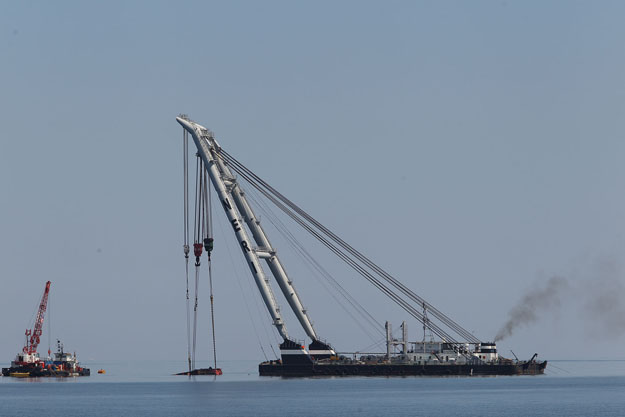 Image: ravennaedintorni
The wreck will be towed to Turkey for dismantling. The cost of the recovery operation is estimated for nearly EUR 3 million which will be paid by the shipowner or the vessel's insurance company.
Gokbel salvage operation began on May 7, 2015. The first stage was the extraction of remaining oils from the wreck, followed by ship's turning up and bringing back on the surface. The work was conducted by a team of 50 specialists and 15 divers of various Italian companies specialized in underwater ship repair and recovery activities, led by CMC of Ravenna and Fratelli Neri of Livorno.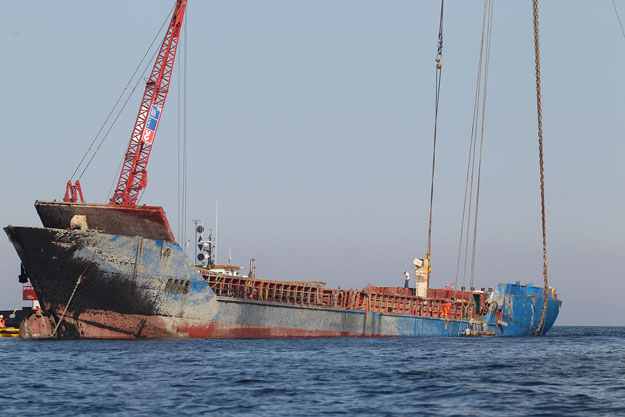 Image: ravennaedintorni
The project for Gokbel recovery operation was coordinated by the Dutch company Smit Salvage under the supervision of the Italian Ministry of Environment and the Harbormaster of Ravenna.
Pieter Van Vuuren, project director of Smit Salvage, commented:
"We wish to thank all the authorities and particularly the Harbormaster of Ravenna, the commander and his staff who made possible the operations to be completed safely and without interruption. Their professionalism and constant presence have been helpful in difficult times. The support that the Italian Maritime Authority has demonstrated during the recently completed operations, protecting the people and marine environment , must be considered as big achievement and their work is highly appreciated. "
Related news:Two dead, four missing from sunken cargo ship Gokbel after collision with Lady Aziza near Ravenna port