The 29,988-DWT Jiang Quan 6 was in danger of sinking after hitting a reef off Zhoushan.
The incident occurred on Saturday (August 8) when the bulker hit a reef while trying to avoid a collision with a trawler.
The hit caused damage to the ship's bow and it started to take in water. Immediately the Zhoushan maritime authorities dispatched two Shanghai Fuxing Shipping tugboats to the scene. All 19-man crew of the Jiang Quan 6 was rescued. The tugs also managed to take the bulker under tow to the shallows thus avoiding its sinking.
Jiang Quan 6 (IMO number 9614804) was built in 2013. Operator of the vessel is Huasheng Jiangquan Group.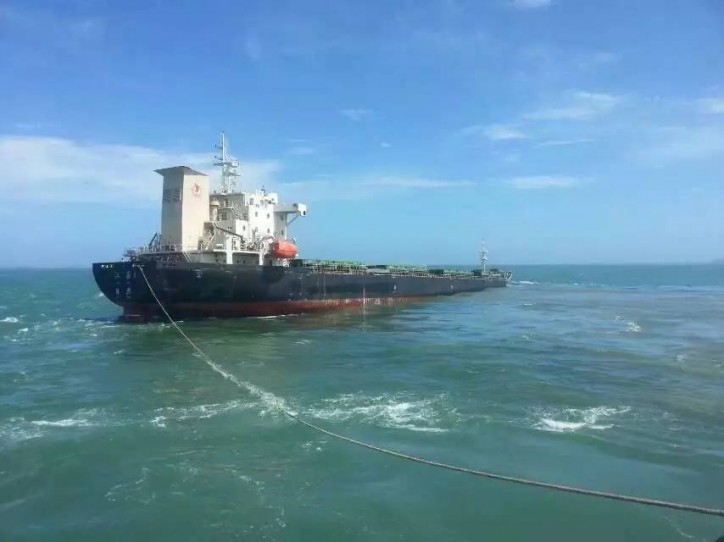 Photo: ship.sh