The international ship owning company Genco Shipping & Trading Limited, specialized in drybulk cargoes transportation all around the world, announced that it has taken the delivery of a new 64,000 dwt Ultramax bulk carrier- the Baltic Scorpion.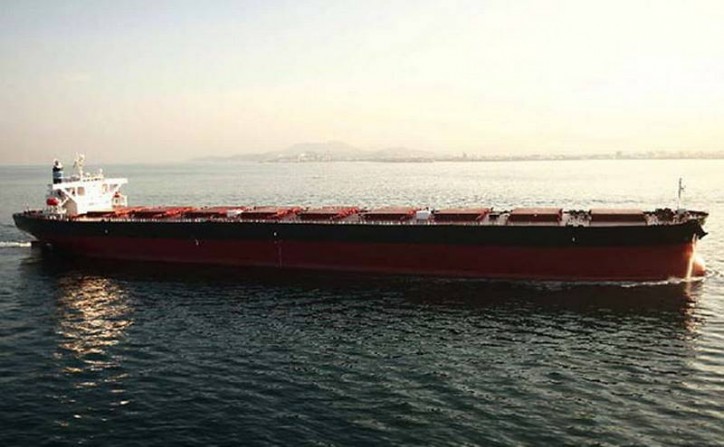 Image: Baltic Trading
The vessel is the third of four Ultramax bulkers to be delivered to the company under Baltic Trading's agreements with Yangfan Group Co., Ltd.
On July 17,2015 Genco Shipping & Trading Limited signed a merger agreement with Baltic Trading Ltd and according to the terms of the contract, Baltic Trading is now an indirect wholly-owned subsidiary of Genco Shipping & Trading Limited.
The newbuild Ultramax bulker will be chartered by Swissmarine Asia Pte. Ltd., for the period of 14 to 18.5 months.
For each charter, the fee charged for the vessel's service will be based on 115.5 percent of the average of the daily rates of the Baltic Supramax Index (BSI), published by the Baltic Exchange, as reflected in daily reports.

Genco Shipping has used the company's available cash to pay the remaining balance of $19.6 million for the Baltic Scorpion. The amount of $16.5 million was paid under its $33 million term loan facility which was part of the $148 million senior secured credit facility that Baltic Trading entered into on January 7, 2015.
After the delivery of the Ultramax bulker, Baltic Scorpion, Genco Shipping will own a fleet of 70 drybulk carriers, consisting of 13 Capesize, eight Panamax, four Ultramax, 21 Supramax, six Handymax and 18 Handysize vessels, with total carrying capacity of approximately 5,159,000 dwt.