The Chinese online commerce giant Alibaba has plans to invest in a fleet of car carriers. The new investment will support the company's car business division, which was established in April, 2015.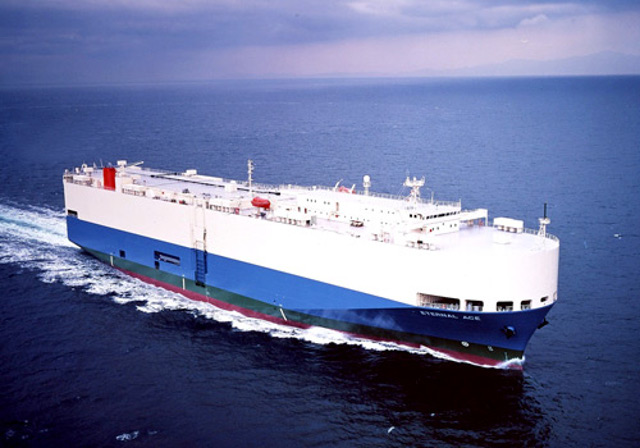 Image: mol.co.jp
The new car division aims to integrate company's overall motor-related businesses. Car owners will be able to use various online-to-offline (O2O) motor services, including new car and second-hand car transactions, localized services, and motor financing.
According to the General Manager of the Alibaba's car business division, Wang Licheng, the company intends to achieve an annual car sales volume of 300,000 cars, with half of the quantity expected to come from Shanghai.
Wang Licheng also commented that if sales volume will be as expected, Alibaba most probably will invest in one or two 5,000 ceu car carriers, which will be set in service to solve the problem with the limited logistic capacity of the new car division.
The Alibaba's General Manager has revealed that the company had already negotiations with domestic car logistics specialist Anji Logistics, China Shipping Group and MOL in 2014, but there were not any finalized agreements because the prices that the companies offered couldn't meet the expectations of the commerce group.