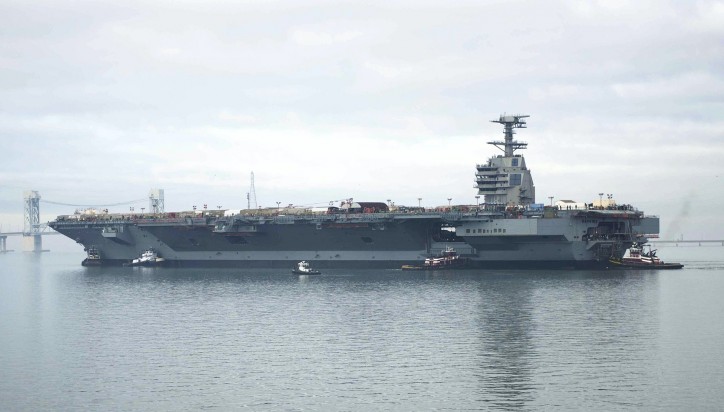 The costliest U.S. warship, the $12.9 billion USS Gerald R. Ford, has to go through shock testing, top Pentagon officials have ordered.
The U.S. Navy must conduct shock tests at sea for the aircraft carrier over objections from the service. The requirement may delay deployment by as long as half an year.
On the other hand, the Navy considers the postponing of USS Gerald R. Ford full shock testing until as late as 2025 as justified since the vessel's parts are being tested to the full. Furthermore, having been designed to be hardened against combat shocks, USS Gerald R. Ford is being evaluated through modeling and computer simulation.
On August 7, the undersecretary for acquisition, Frank Kendall, wrote to Navy Secretary Ray Mabus, saying that the test would be conducted to ensure the survivability of the CVN 78 design.