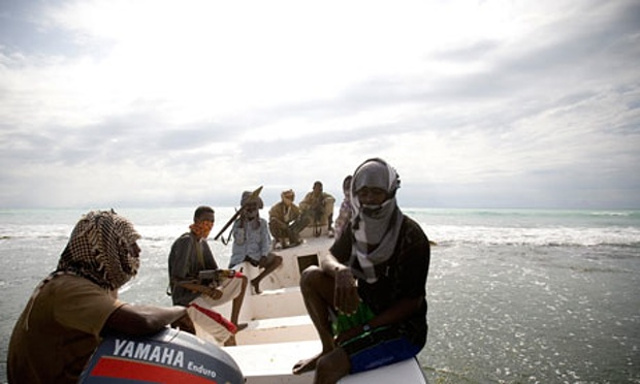 According to statistics, piracy and hijacking are recording all-time top marks when regarding Southeast Asia given how oil demand along with a thriving black market is continuing to drive maritime attacks in the area.
The PVI maritime security company has stated that Southeast Asian pirates generally attack small tankers and then siphon fuel from them. The pirates opt in for targeting small tanker vessels due to the fact that they don't have sufficient security. The siphoned oil cargo's total value and amount have not been exactly estimated, but accounting for this year a minimum of 20,270 metric tons of fuel has been stolen with a total cost of USD 10 million.
Back in July, Regional Cooperation Agreement on Combating Piracy and Armed Robbery against Ships in Asia (ReCAAP) came out and commented that incidents involving piracy and armed robbery had demonstrated a 18% rise in 2015's first half when compared with 2014's same period. A total of 106 incidents were reported within the time frame of January-June of this year and merely 90 when accounting for the period of last year.
Out of the total 106 ships that were under attack, 11 were targeted in fuel- and oil- related attacks. Back in February, the Lapin product tanker was stripped of approximately 2,000 tons of fuel that it was transporting, which currently accounts for the biggest stolen volume this year.
The Joaquim tanker (sailing under Singapore's flag) serves as the latest vessel that has become a victim of a pirate attack. The vessel was attacked on August 8th, and was found the following day without its cargo of 3,500 tons of fuel that it was to transport to Pulau Langwai, Malaysia. The missing fuel's volume was marked at USD 700,000.
The hijacking of the Orkim Harmony that took place back in June serves as probably the most serious case so far this year. Thirteen pirates attacked the ship without alerting its crew, managed to take command of the bridge and disable the Automatic Identification System (AIS) of the ship. The pirates repainted the vessel's hull and changed its name in order to avoid being detected by authorities. Officials were able to locate the ship eight days later and arrested eight of the pirates.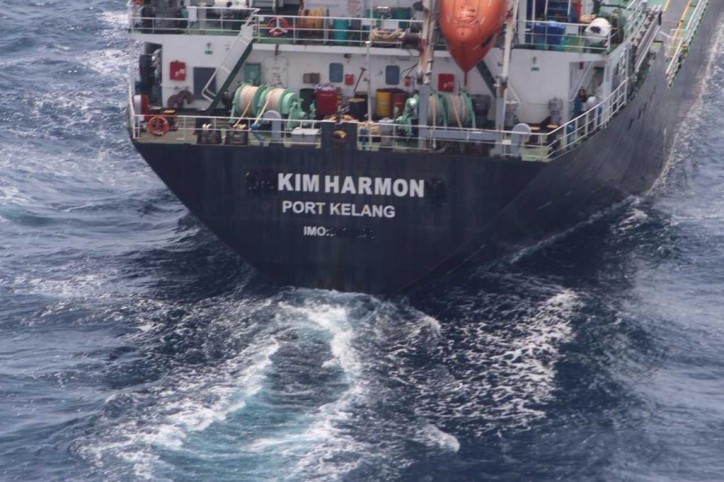 Image by: Abdul Aziz Jaafar, Malaysia Chief of Navy
The PGI Risk Portal risk management solutions company states that 11% of the total maritime hijacking activities of the world occurred in Indonesian and Malaysian waters. While the larger portion of the said robberies was small scale, the percentage makes it evident that the trend is growing in Asia.
According to reports, since April of last year, hijackings in the Singapore and Malaccan Straits have demonstrated similar trends. A significant portion of the hijackings has taken place in highly congested areas that provide ideal conditions for pirates to board the vessels. As for now, there have been 13 reports involving hijackings in such areas for 2015.