A helicopter of the U.S. Army has made a "hard deck landing" during a training mission about 20 miles east of Okinawa, Japan's southern island, injuring seven people.
According to U.S. military in Japan, the UH-60 crashed on the USNS Red Cloud on Wednesday (August 12) at about 1.45 p.m. local time.
Local authorities confirmed the injured had been transported to the U.S. Naval Hospital at Camp Foster.
An investigation has been launched to determine the cause of the incident.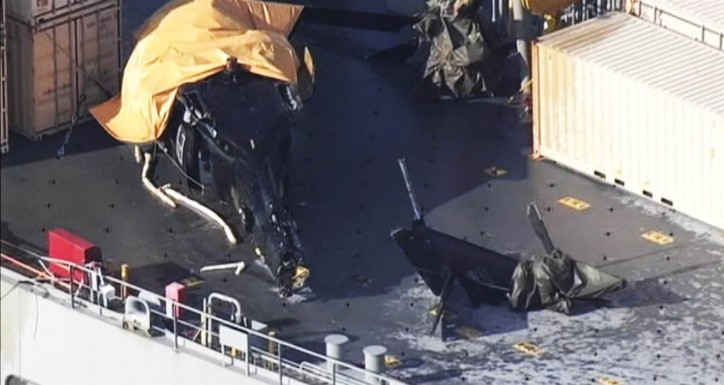 Photo: NHK