The busiest container port in the world, China's port of Shanghai, posted a 1.7 % increase in compare with the same period last year, showing that the container throughput in July raised to 3.12 million TEUs. The data was released by the Shanghai International Port (Group) CO - SIPG.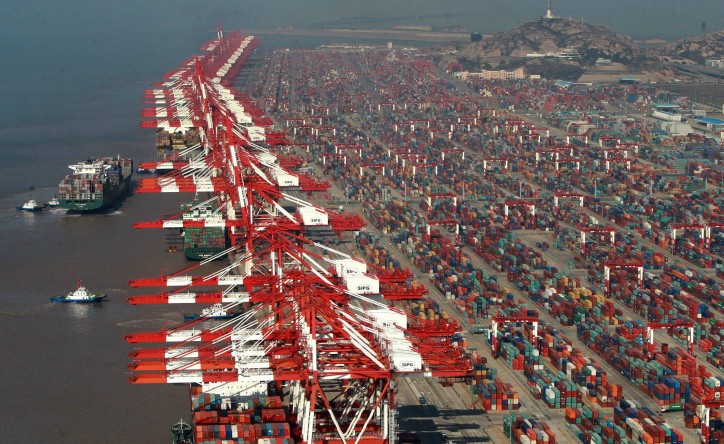 Image: chinazhiqing.org
Records show that over the last month volumes have also been increased by 1.3 % compared to 3.08 million TEUs posted in June.
The total throughput of containers in Shanghai port since the beginning of 2015 is 21.14 million TEUs, which is 4% more compared to the same period of 2014, equivalent of 20.33 million TEUs.