Klaipeda has for the second time this year beaten its record for largest vessel to dock at the Seaport.
On August 11, the 336,68-meter MSC Asya took the record from the 324,8-meter MSC Charleston, which docked at the port in June. The vessel berthed at the newly constructed JSSC Klaipedos Smelte container distribution centre.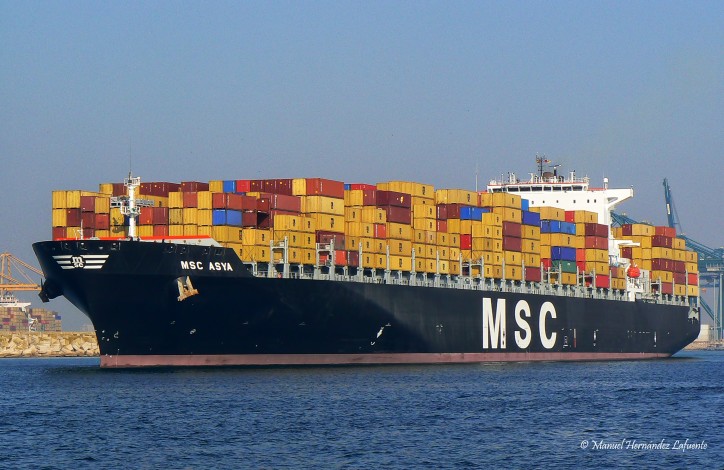 Photo: Manuel Hernández Lafuente
MSC Asya (IMO number 9339296 and MMSI 354744000) has a capacity for 9,178 TEUs. With the docking of the vessel Klaipeda joined the group of ports able to accommodate 9,000+ TEU containerships.
Meanwhile, the recent rise in the gross tonnage of vessels calling at the port Klaipeda Seaport resulted in the port planning to turn into a transshipment hub for the Baltic Sea region.
Arvydas Vaitkus, the director general of Klaipeda State Seaport Authority, commented:
"Up to now the function of rendering services and distributing the containers to smaller vessels, the so called "transshipment" has been traditionally the prerogative of the large seaports of the Western Europe – Rotterdam, Antwerp, Hamburg and others. From now on Klaipeda Seaport is ready to accommodate both feeder and ocean going vessels – container ships. Accommodation of the container ship MSC Asya today has served the best evidence of that. We believe that the number of ocean-going vessels will increase in our seaport."