The Chinese Maritime Safety Administration made an announcement that on July 31st a key research project focusing on the development of unmanned ships managed to win the unanimous approval of the Acceptance Expert Group.
According to the MSA, the Unmanned Multifunctional Maritime Ships Research and Development Project was initiated back in 2012, with the Wuhan University of Technology conducting the necessary research under the management and guidance of Zhejiang MSA. Four years later, the project has been able to complete the development and has won four national patents.
The MSA comments that the Unmanned Multifunctional Maritime Ships Research and Development Project provides for intelligent research and rescue, all-day networked sea supervision, shore-vessel based detection for motorized multipoint coverage and a control platform for the purposes of managing unmanned search and rescue ships on a relatively low-cost basis, which greatly contributes for improving the ability and sufficiency in maritime search and rescue operations.
In the same manner that Google and various automakers have been keeping a steady focus on developing unmanned or fully autonomous vehicles, so are maritime researches trying to realize an unmanned vessel or type of ship. When regarding Europe, research and development procedures are being conducted via the MUNIN project. According to it, unmanned and autonomous vessels are to become a major part of the European shipping industry if it wants to stay competitive and efficient in the future. MUNIN is focused on contributing towards the realization of autonomous and unmanned ships by developing and subsequently verifying a particular concept for such a vessel.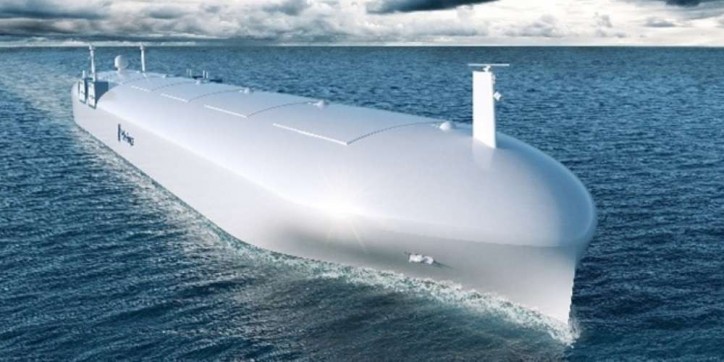 Illustration: Rolls-Royce
A potential autonomous vessel is to provide better working conditions for its crew, lower crew expenditures, contribute for sufficient fleet optimization and increase safety levels by reducing the human error factor.
MSA comments that unmanned vessels can be employed in its maritime system, as well as the system of fishery, ocean administration, weather, military, border defense and so on.