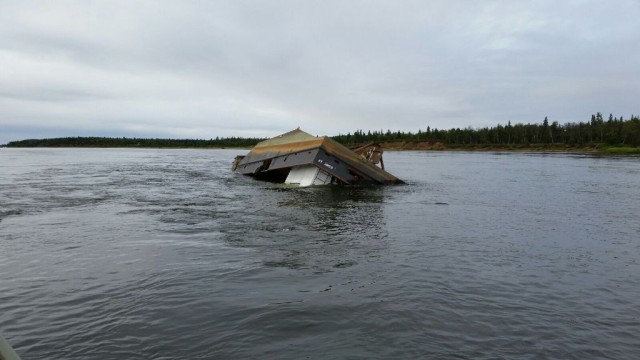 Motor vessel Challenger has capsized and later sank together with the barge it was towing - Barge No. 1.
The incident occurred in the Nushagak River near Kokwok, Alaska on August 9 around 3 p.m. local time.
The vessel was towing the barge, laden with scrapped vehicles, in a side tow when due to still unknown reason both capsized.
The two-man crew managed to climb onto the overturn hull without even getting wet. Later, a passing boat took them in good health condition.
Initially, there were no reports of pollution, but later a sheen was spotted down river.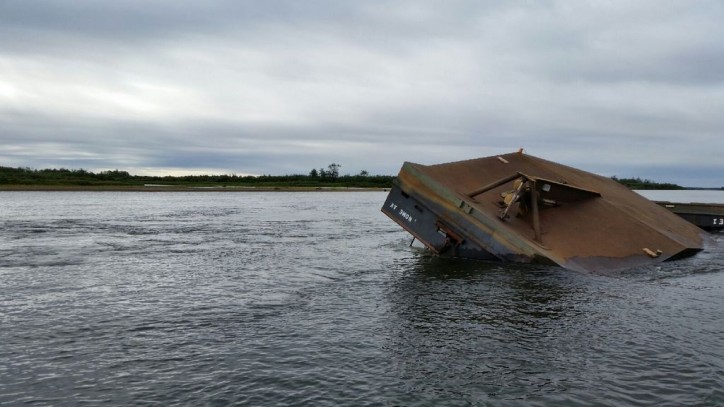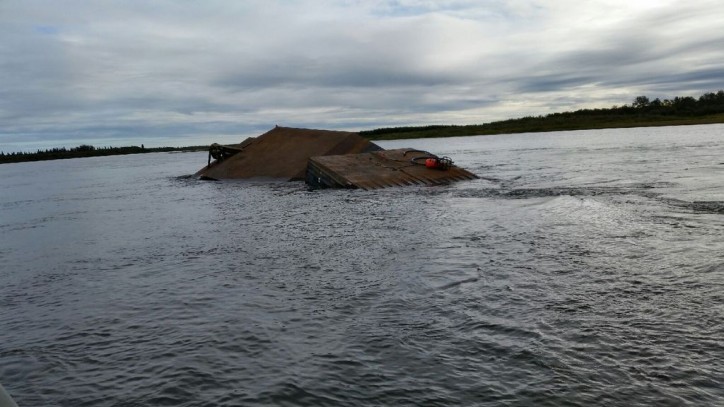 Photos: kdlg.org