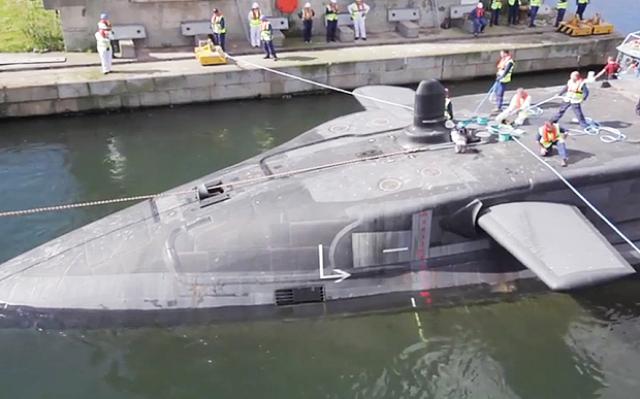 HMS Artful, the latest attack submarine of the United Kingdom, has started its maiden voyage.
On Thursday, the vessel set sail from Barrow for sea trails. With its first steel cut nearly ten and a half years ago, the HMS Artful rolled out of the construction hall at BAE Systems' yard 15 moths ago.
The sea trails will be held into the open waters of the Irish Sea and after that, the vessel will head to the Her Majesty's Naval Base Clyde in Scotland to join the earlier Astute-class submarines.
Commanding Officer Commander Scott Bower explained:
"I am immensely proud and honored to be leading the crew of Artful. Her capabilities are extraordinary and represent the next step in our country's century-long history of operating submarines."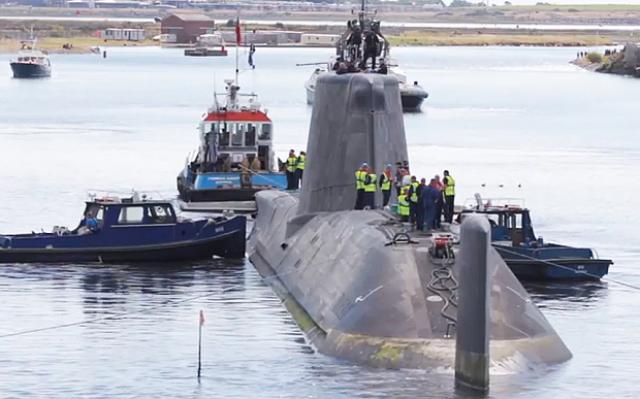 Photos: BAE Systems
HMS Artful is the third Astute-class submarine, after HMS Astute and Ambush, built by BAE Systems. It is a 97-meter attack submarines powered by nuclear reactors and armed with Tomahawk land attack missiles and Spearfish torpedoes.
"The crew, alongside the workers at BAE Systems, have done a sterling job in generating more than a million parts into a submarine. Artful will be home to more than 100 men and can spend months at a time submerged. She is able to generate her own air and water; food will be her only limiting factor," added Bower.
The vessel is the second in the Royal Navy to bear the name Artful. The first one, an A-class boat, was launched in 1947 and commissioned a year later.
Video: Paul Leviston