A Chinese crew member died late at night on August 13th and two others were seriously injured on board the Panama-flagged bulker TTM Dragon after an incident involving another vessel mooring at the Russian port of Kavkaz.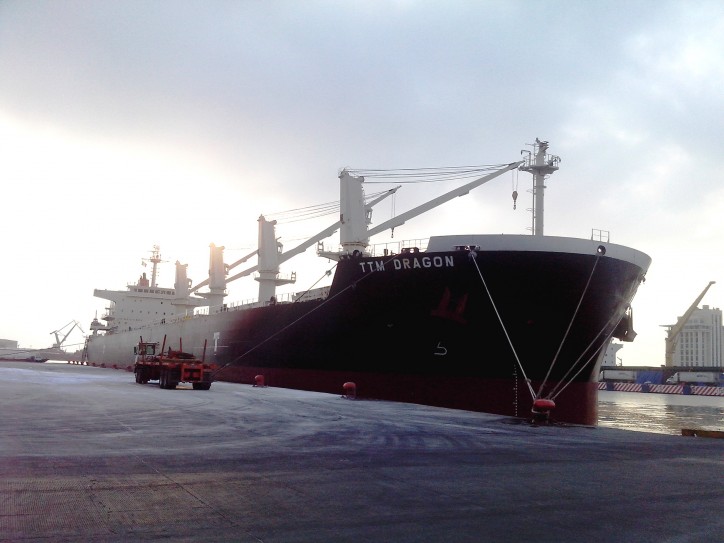 Image: Sherem Mora
According to report of a local news media, the Russian cargo vessel Volgo Balt 237 was mooring to a floating crane next to the 55,947-dwt TTM Dragon, when the line snapped striking the seafarers on the bulker.
One of the bulker's crewmembers was killed, the other two were taken to local hospital with injuries.
TTM Dragon is 2010-built bulk carrier, owned by Panama-registered Ocean Dragon Maritime and managed by the Taiwanese company Ta Tong Marine.
The Russian port authorities are investigating the exact cause of the incident.