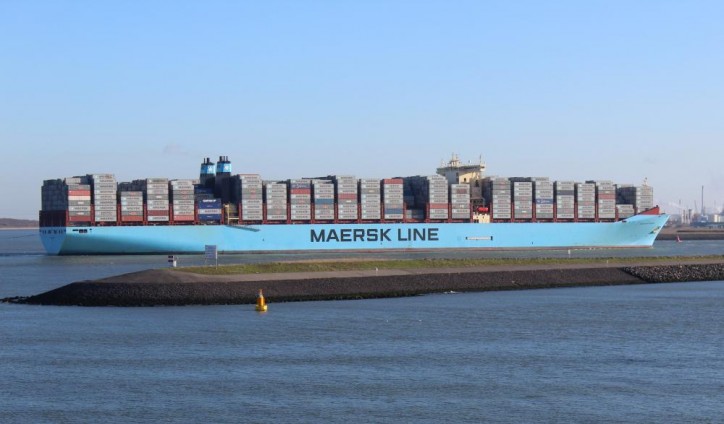 ABB and the Dutch MeteoGroup weather forecasting specialist are working closely together towards equipping 140 Maersk Line container carriers with advisory software for the purposes of optimizing routes, boosting maritime safety and protecting cargo.
ABB comments that the software solution serves as an example of its focus regarding the "Internet of Things, Services and People" in aiding marine customers in their efforts of leveraging large quantities of previously unused data about their vessels in order to enhance their efficiency and operational safety while managing to cut down on expenditures.
The deal in question is going to be combining ABB's Octopus motion-monitoring, forecasting and decision-support software, which aims to improve ship availability as well as safety, with the SPOS Seekeeping plug-in of MeteoGroup.
When the software is fitted on the Maersk Line vessels, it will provide captains with the opportunity of defining on-board loading conditions, and determining with greater accuracy the ocean areas where the motion of their vessel is more likely to go beyond threshold values. Thus routes can be automatically optimized to skirt harsh conditions, making sure that any appointed cargo arrives in a safe and timely manner at the desired port.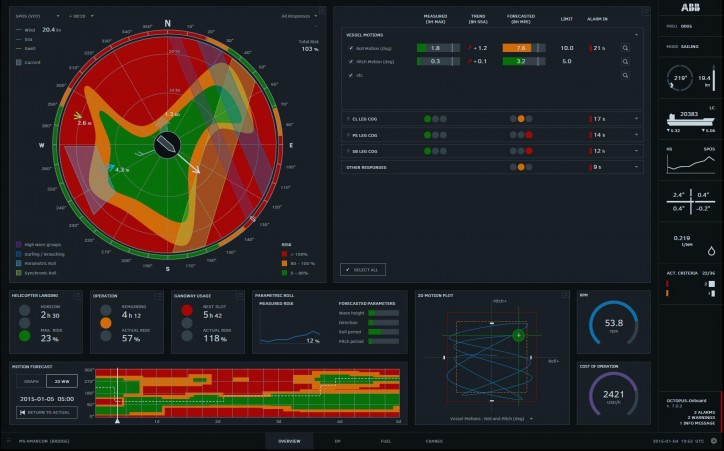 Image: ABB
"ABB as well as MeteoGroup is quite proud that we've managed to deliver an on-board advisory tool for the largest container shipper in the world. This is going to make it possible for Maersk to carry out its transportation operations in the safest and most efficient manner available," commented Heikki Soljama, ABB's Marine and Ports business unit's managing director.
The Octopus advisory suite of ABB, which is also employed by liquefied natural gas tankers and aboard some of the largest cruisers in the world, features a three-dimensional hydrodynamic database regarding every single type of hull.
Thus meaning that the software provided by ABB coupled with the plug-in solution of MeteoGroup is able to produce calculations with a high level of accuracy regarding a vessel's response to dynamic weather and ocean conditions. The routing advice that derives from these calculations is hence far more precise and in accordance to the specific vessel due to the fact that it accounts for not just environmental-related conditions like wind, swell and currents but also the possible effect induced by the stated changing conditions on the behavior of the ship.