Taiwan-based CSBC Corporation has chosen Siemens to be the new supplier for diesel propulsion systems and other equipment for 4 semi-submersible deck cargo vessels (SSDCVs), 65,000 dwt each, which the Taiwanese largest shipbuilder is constructing for a customer in Singapore.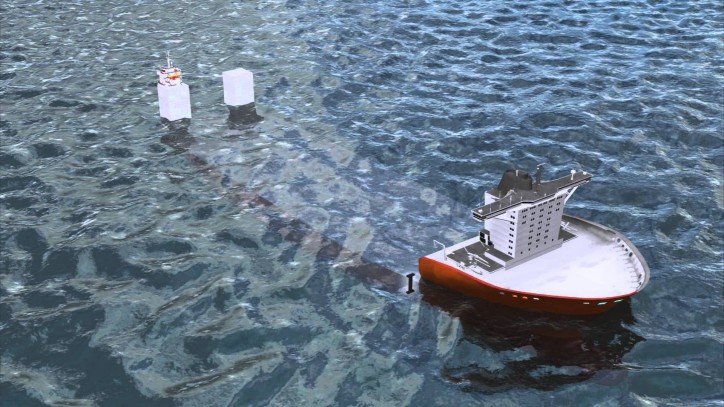 Image: digplanet
The semi-submersible deck cargo vessels are specially designed to transport heavy loads, such as other vessels, jack-up rigs, floating and non-floating modules.
The SSDCVs design allows the vessels to be submerged and their cargo to be floated into place without moving it out of the water. When it is necessary, the SSDCVs can be loaded even with not activated submerge feature.
According to the manufacturer in comparison with the conventional mechanical propulsion technologies, there will be over 15% reduction of the fuel costs when Siemens' diesel-electric system is applied. It will come as a result from the unique management features of the system.
The new Siemens diesel-electric propulsion systems for all 4 SSDCVs are expected to be applied by the end of 2017.
Each diesel-electric propulsion system includes four 4,000 kilowatt (kW) low-voltage Simotics motors and four low-voltage Sinamics frequency converters as well as their corresponding transformers, creates an integrated drive system IDS.
The scope of supply for each SSDCV consists 6,980 kW main generators, medium-voltage switchboards, power management systems, converters and transformers for ballast pump, also distribution transformers, a controllable pitch propeller, flap rudder and a bow and stern tunnel thruster.
Mario Azar, CEO of the Siemens Business Unit Oil & Gas and Marine commented:
"Our state-of-the-art diesel-electric propulsion systems are designed to enhance the fuel efficiency and maneuverability of marine vessels, while leveraging an associated pumping technology to protect the surrounding environment. We are pleased to be working closely with CSBC Corporation Taiwan on this important project."