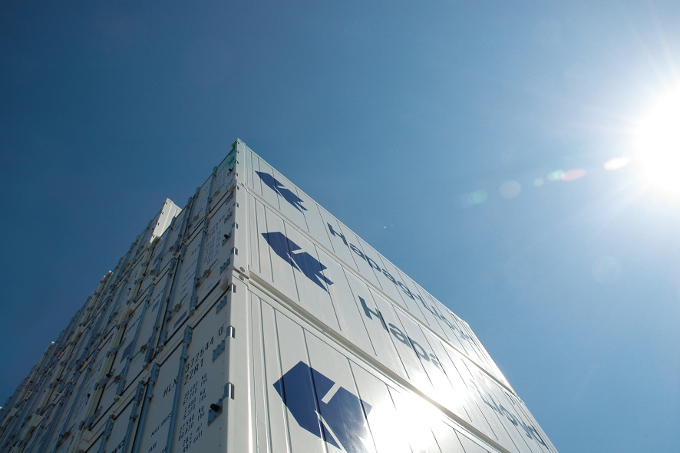 According to reports, Hapag-Lloyd is to invest a double-digit amount of USD millions in 6,000 of the newest cutting-edge reefer container units. The order in question serves as the largest one in the company's entire history.
The company has already managed to establish itself among the world's biggest reefer carriers and it labors expectations that the increase in transport volumes is to contribute for benefits not only on East-West trades, but also on Latin American and North-South trades.
"We are responsible for operating a cutting-edge modern fleet that happens to be the world's fourth biggest one. Provided the new reefers, we will be able to expand our current leading position even more into the field of this complex business with its specific demands and are to thus rip the full benefits of the constantly growing reefer market," comments Rolf Habben Jansen, Hapag-Lloyd CEO.

"With the enhancing of our reefer fleet, we will be in the perfect position to capitalize on a maximum of the Latin American trade, which plays an integral role in the reefer business – and we will be able to do so just when the expanded Panama Canal opens up next year," he further added.
Back in April of this year, the company placed an order for five brand new ships (10,500 TEU) with a higher reefer slot number. Every one of the vessels is able to accommodate as much as 2,100 reefer units. The ships are to be employed for trades en route to and from South America, as the region is among the world's biggest reefer markets.
The new reefer units are going to be integrated on a gradual basis into the current container fleet. The whole process is to be initiated in the following weeks.
The company employs reefers for transporting cargo that is temperature-sensitive like vegetables, fruits, meat and fish as well as various pharmaceutical products. Roughly 1,000 of the new containers are going to be equipped with controlled-atmosphere technology, which greatly contributes for prolonging the life of some particular fruits and vegetables, while managing to maintain the same quality. The cutting-edge containers are also going to have highly-efficient cooling units. Due to optimized power control, the container units are going to consume quite less energy without inducing any changes regarding their performance and temperature precision.