South Korea's shipbuilding company Daewoo Shipbuilding and Marine Engineering (DSME) has cancelled a construction agreement for the building of the ultra-deepwater drillship Cobalt Explorer. The construction contract was terminated due to delayed payments of a US owner.
The Houston(TX)-headquartered Vantage Drilling, which is an international offshore drilling contractor operating and managing a fleet of modern, high specification drilling rigs on a worldwide basis, placed the order for the new drillship in July 2013. The newbuilding delivery was scheduled for 18th of August, 2015.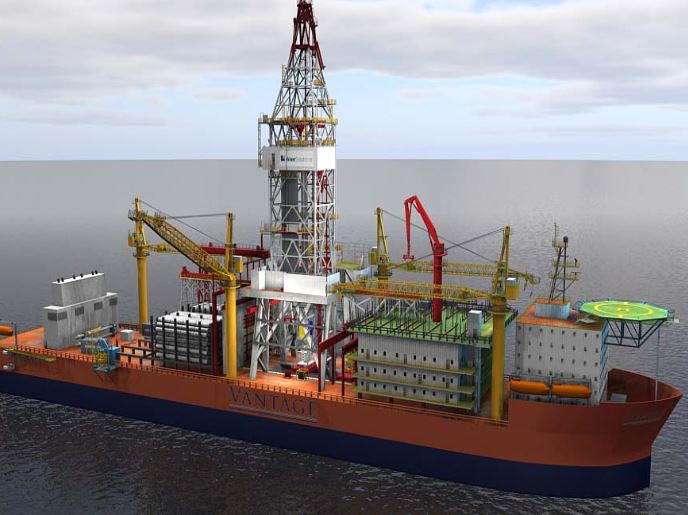 Image: vantagedrilling
The Cobalt Explorer was set to be built under the DSME Ultra Deepwater Drillship design, featuring 781' x 137' x 62′ in dimensions.
DSME commented:
"The ship owners did not implement the interim payment to us, hence, on the basis of Article 11, the contract shall be terminated due to contract breach on the part of the owner."
In an exchange filing on August 19, DSME said that the KRW 703 billion ($593million) order was deleted after Vantage failed to make its second payment installment, which according to the South Korean shipbuilder is a breach of contract.
The DSME statement was followed by Vantage Drilling's announcement from August 13,2015 when the American company announced the contract's termination for the construction and sale of the ultra-deepwater drillship Cobalt Explorer.
The US drilling contractor said it intends to recover all funds paid to the South Korean shipyard, which is around $59.5 million plus contractual interest and other costs.
Vantage Drilling company representative said:
" In addition, the shipyard itself may seek to terminate the contract for our failure to make the second milestone payment for the Cobalt Explorer under the contract. Such termination by the shipyard might entitle the shipyard to retain all supplies delivered to the shipyard and all milestone and other payments made by us to the shipyard to date, and to elect to sell the vessel and claim any deficiency in proceeds against us. We may consider future alternatives with the shipyard for the delivery of the Cobalt Explorer. However, there can be no assurances that the terms and conditions of any such alternatives will be acceptable to us or the shipyard."