A Greek news media released video and photo footages of a superyacht sinking off Mykonos in Greece on August 20,2015.
The superyacht owned by a Turkish businessman sank in the morning after it hit rocks under the water.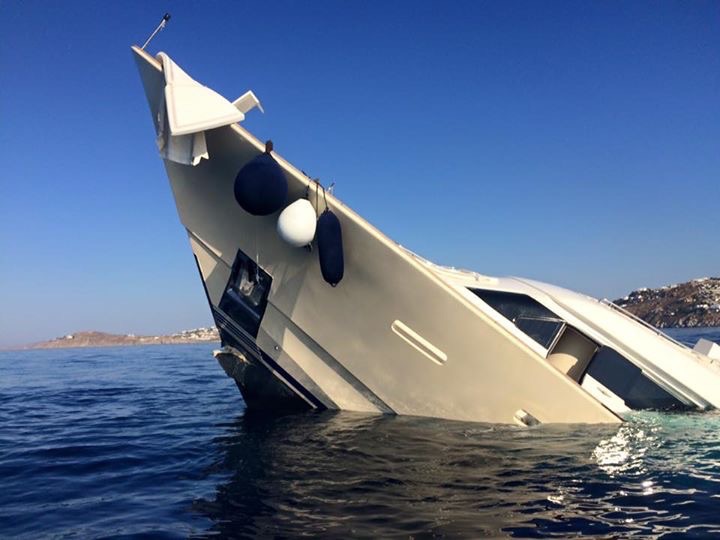 Image: Facebook/Lazaros Zarifis
There were four people on board at the time of the incident, who managed to evacuate the boat safely. Several small boats of the Greek Coast Guard were also dispatched to the incident location.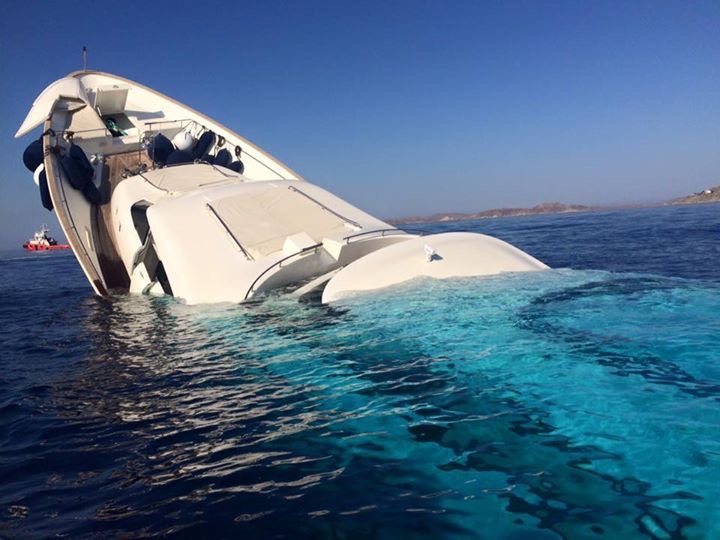 Image: Facebook/Lazaros Zarifis
The video shows how the boat is slowly disappearing in the clear blue waters near the Greek island.
The yacht is presently in the area between Platis Gialos and Psarrou near the coastline of the Mykonos island.